JTOOLS - First Time Issues - No NxAccess

JTools Table of Contents


---

NxAccess and the JTools applications:

The JTools applications all default to running in a 'Real Time' mode the first time they are run. If you have NxAccess running on the same machine (The NxCore local feed processor) the applications will run fine with the default settings (in real time) and you will see the following when the applications start: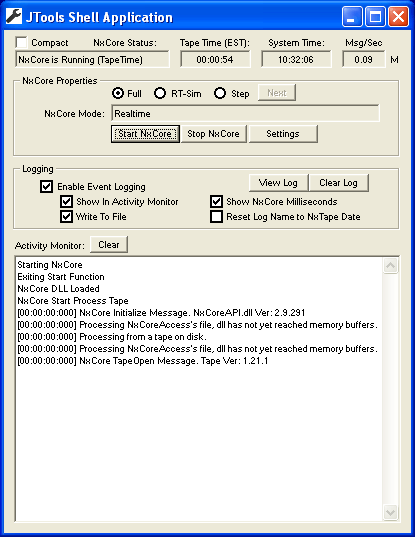 However, if you do not have NxAccess running on the same machine (possibly you are evaluating NxCore with historical tapes), and you press "Start NxCore" in one of the apps, what you will see is:




As the application is started in a real time mode, the DLL is looking for waiting for NxAccess to start. What you must do is goto the "Settings" dialog and 1) Choose the NxCore historical tapefile to run from and 2) Check Historical to on.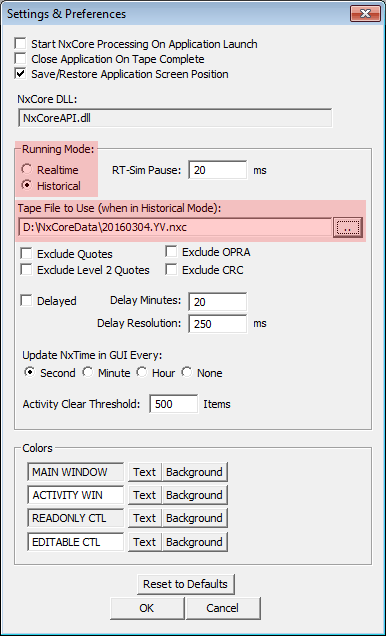 Once a tapefile and the running mode are set properly the applications will process data.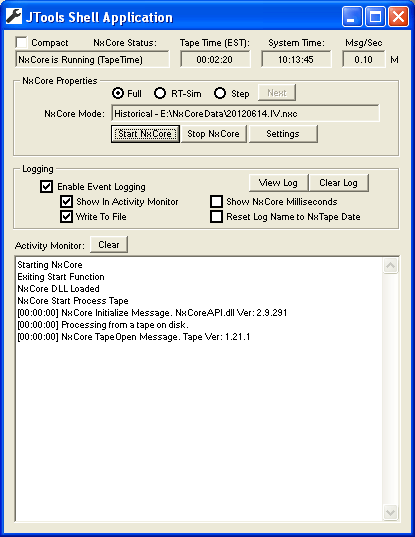 JTools Table of Contents