Nanex
---
Tick chart of trades and NBBO.
---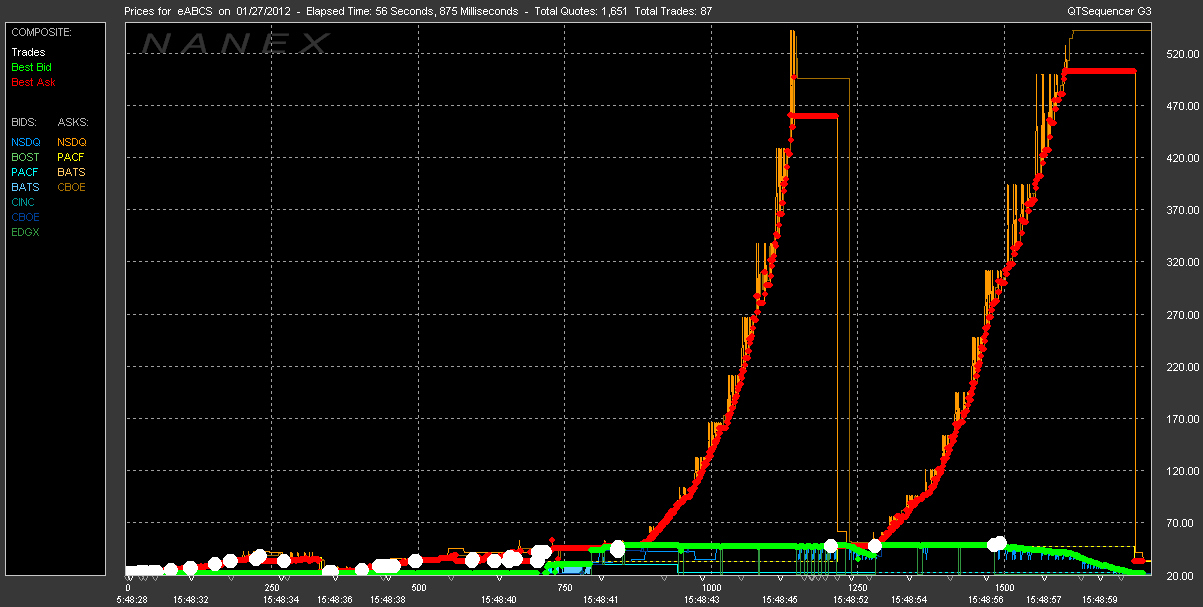 ---
50 millisecond chart of bids and offers. Shaded area is NBBO. Nasdaq and CBOE offers led the prices higher. The other exchanges had 0 for offer prices, which may have caused an algo to misread the market. It's good to know they don't run tests during trading hours.

---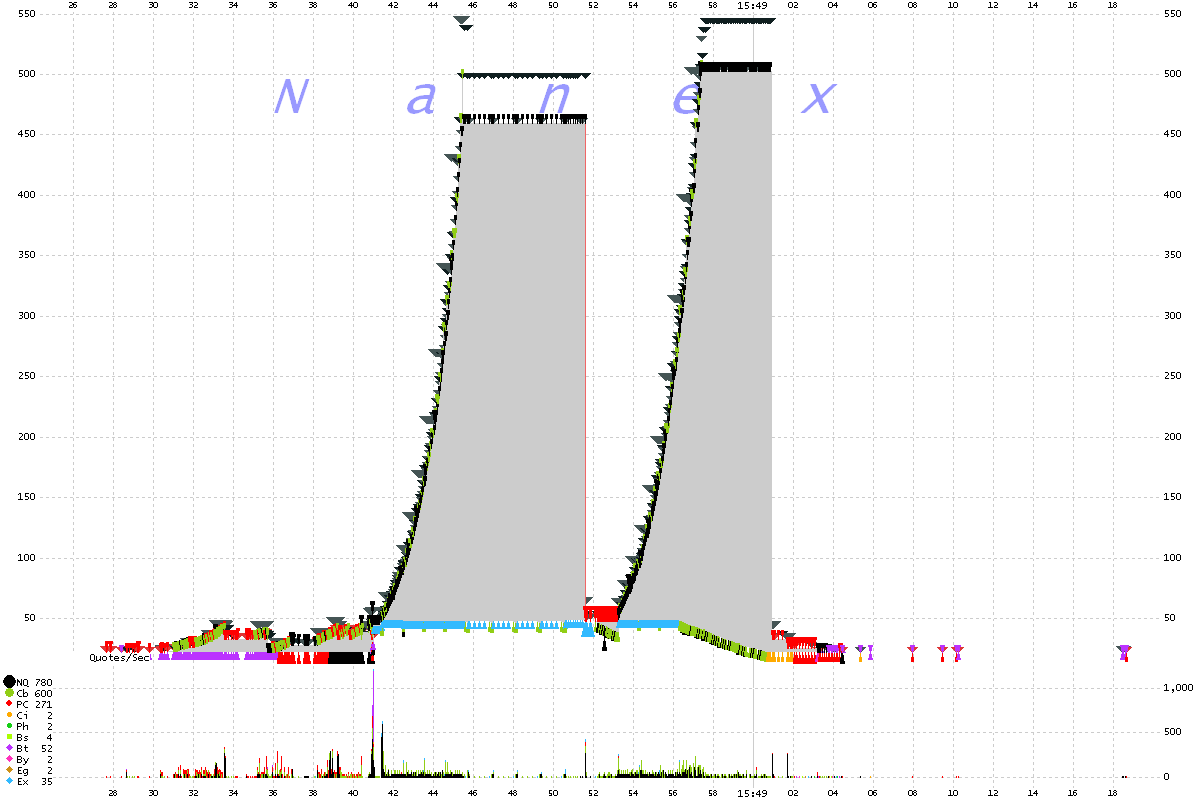 ---
20 millisecond chart of trades (cicles), bids and offers (triangles). Shaded area is NBBO.

---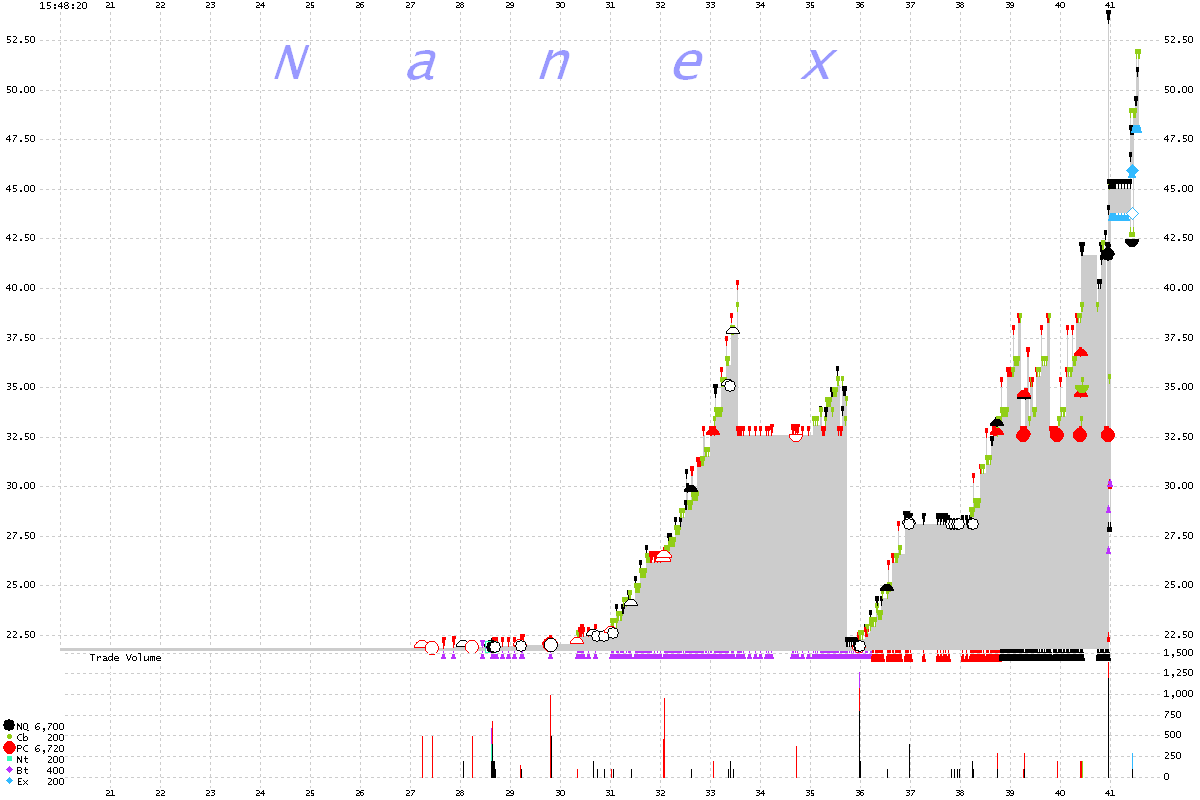 ---
Nanex