Nanex Research
---

Nanex ~ 11-May-2012 ~ Consumer Confidence Comes 100 milliseconds Early (for some).

See also this page, and this page for more on trading around Consumer Confidence news release.

See also the crazy quote activity on the same day.

At 9:54:57.900, a full 100 milliseconds before we usually see a spike in trading, 404 trades consisting of 1,249 contracts cleared out 5 ask levels in the S&P 500 electronic future (eMini) order book. The price rose from 1351.00 to 1352.25 in less than 50 milliseconds.

---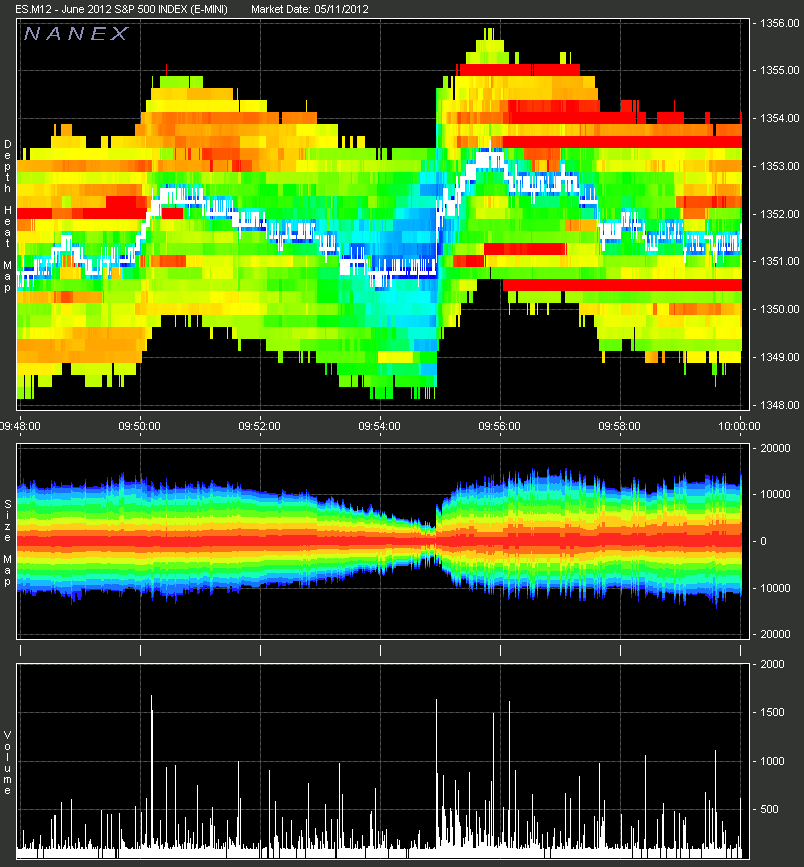 ---
Nanex Research