Nanex Research
---
Nanex ~ 21-Jun-2012 ~ 117 Million useless quotes on IWM from PHLX
---
From one of our subscribers.

On June 21, 2012, option quote activity shows the disaster that quote stuffers can have on the market. The top three underlyings in today's list represents over 14% of the entire options BBO data feed! The entire list can be attributed to useless quotes from the PHLX. It has been shown that the same quote stuffers are active at all exchanges and it is my opinion that it is only a matter of time before a "dooms day" test of the market's capabilities will occur. With quote stuffing still not under control, how can 3 new option exchanges be justified? Quote stuffing in the options market must be stopped!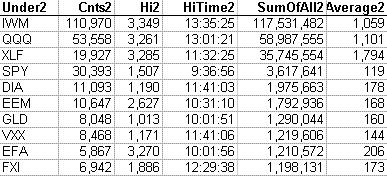 72 individual options symbols with over 3,000 quotes per second.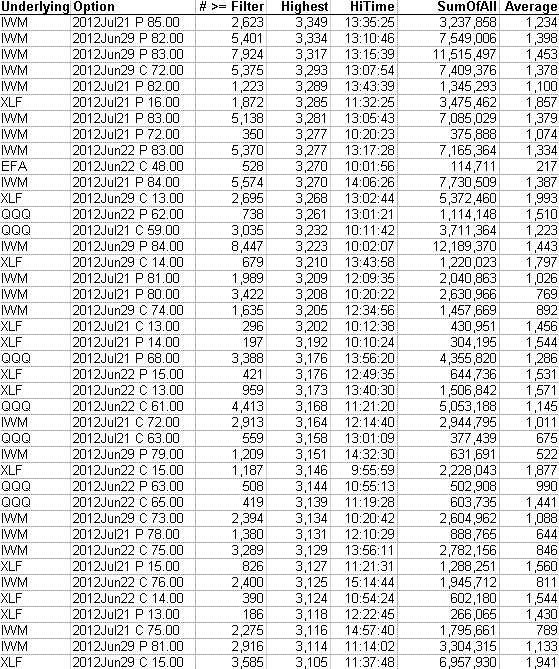 ---

Chart showing Option Quote message rate (1ms peak) for each reporting exchange, plus the 20 second average percentage of each exchange.
Note how PHLY (RED), jumps to 30-40% of all option quotes. Normally, PHLY accounts for less than 20% of all option quotes.

---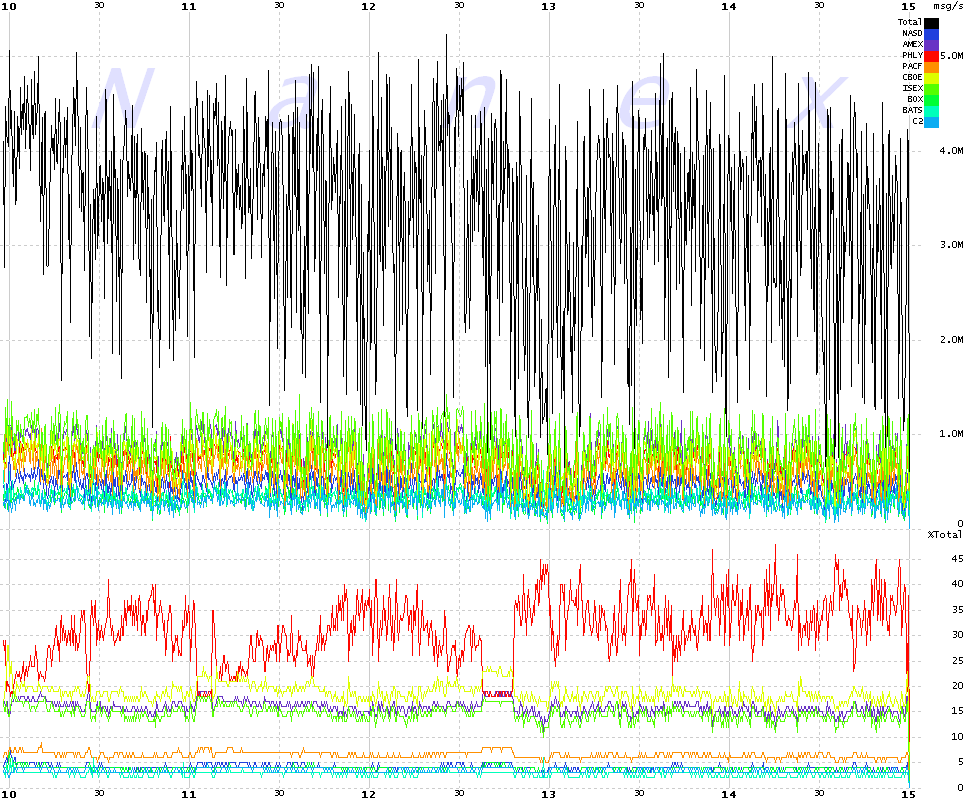 ---
---
Nanex Research