Nanex ~ 20-Aug-2012 ~ August 2011 Volatility
---
August 2011 set a number of stock market records for trading activity, quote counts, and volatility. Investors blamed High Frequency Traders (HFT) for the wild market moves, and at least one HFT actually blamed investors!

We have since discovered a way to measure retail investor participation by using the percentage of trading volume with sub-penny prices. We found that this measurement dropped significantly during the beginning of the August 2011 trading frenzy, indicating that retail investor initially fled to the sidelines.

Total share volume (red) and percentage of volume (black) with sub-penny prices shows that retail investor participation dropped sharply when volume exploded in August (circled in blue).
---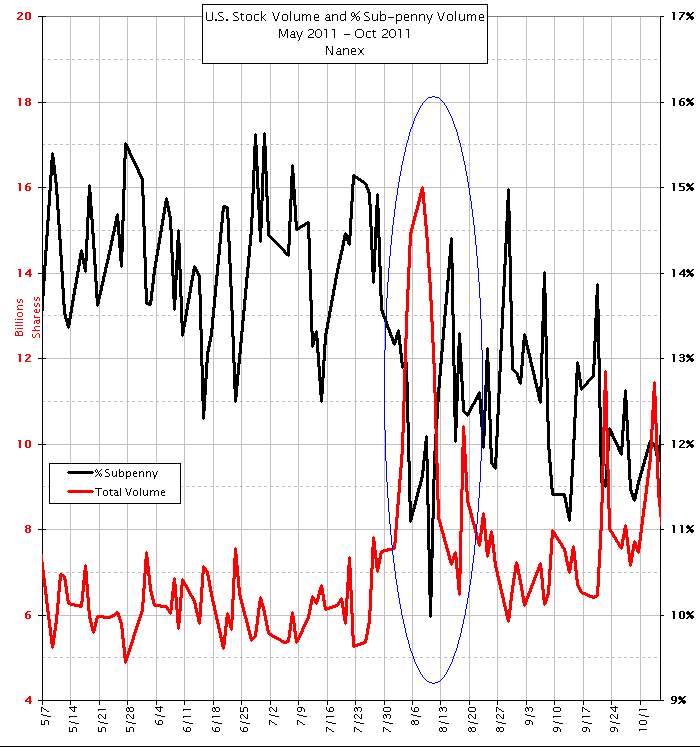 ---
---
Nanex Research
Inquiries:
pr@nanex.net