Nanex Research
---
Nanex ~ 31-Aug-2012 ~ Bernanke Speaks Fantaseconds
When the Bernanke speaks, the fantaseconds flow. See if you can spot them. Be sure to read the results of our intensive analysis of volatility in $SPY since 2005.

Charts below show the bid/ask spread (shaded) and trades (dots) color coded by exchange. Not all exchanges are shown for clarity.

1. Nasdaq (black) and NY-Arca (red).

---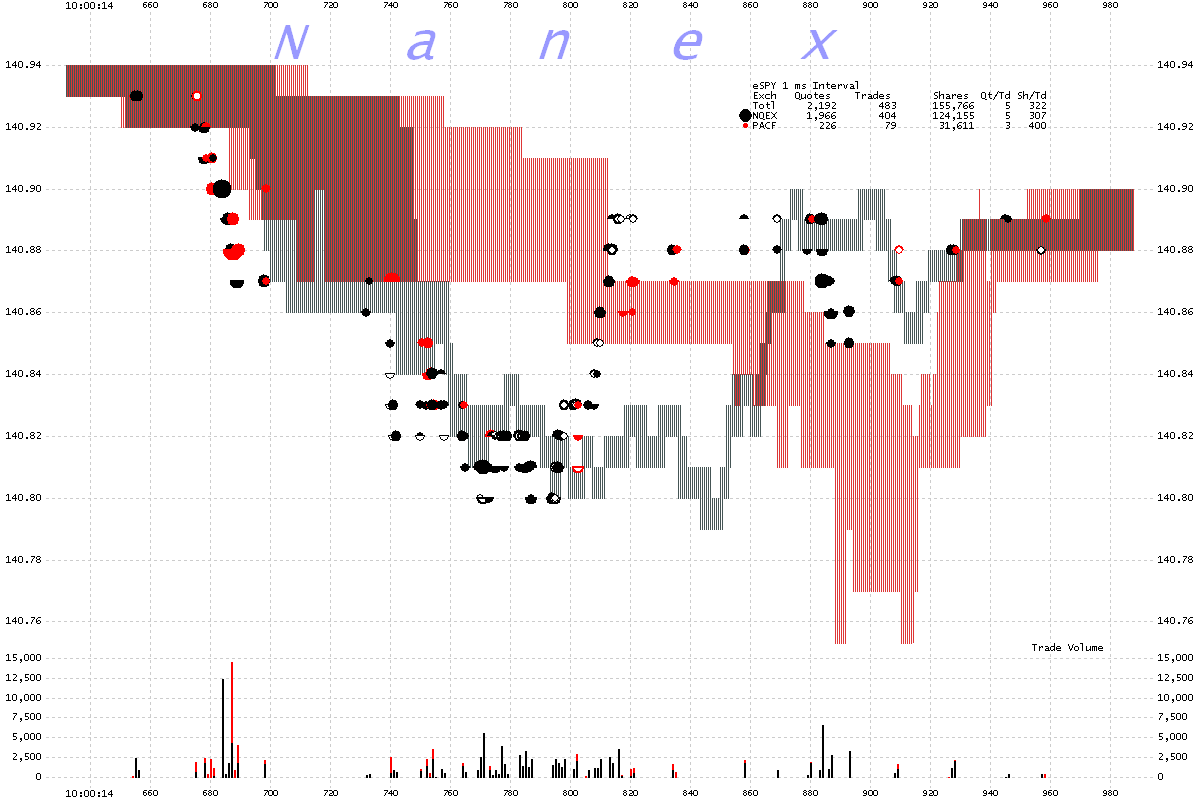 ---
2. Nasdaq.
---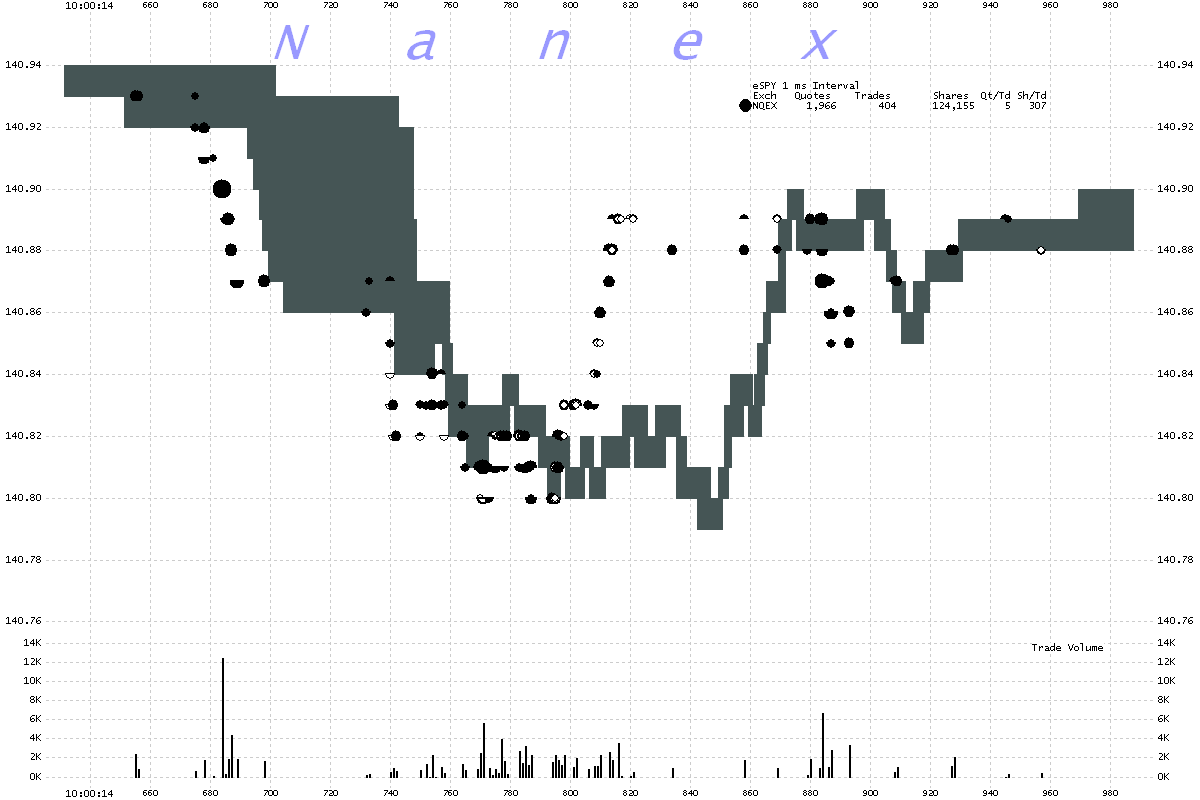 ---
3. NY-Arca.
---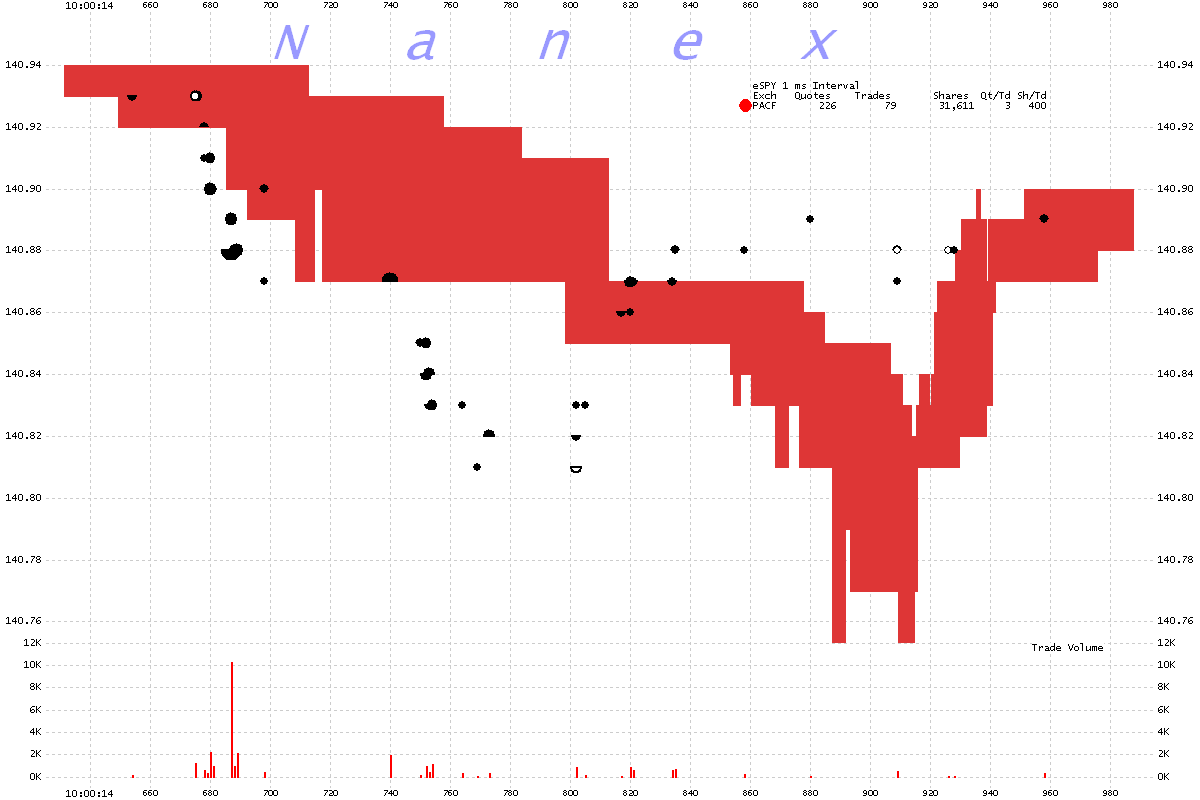 ---
4. Nasdaq, NY-Arca and BATS.
---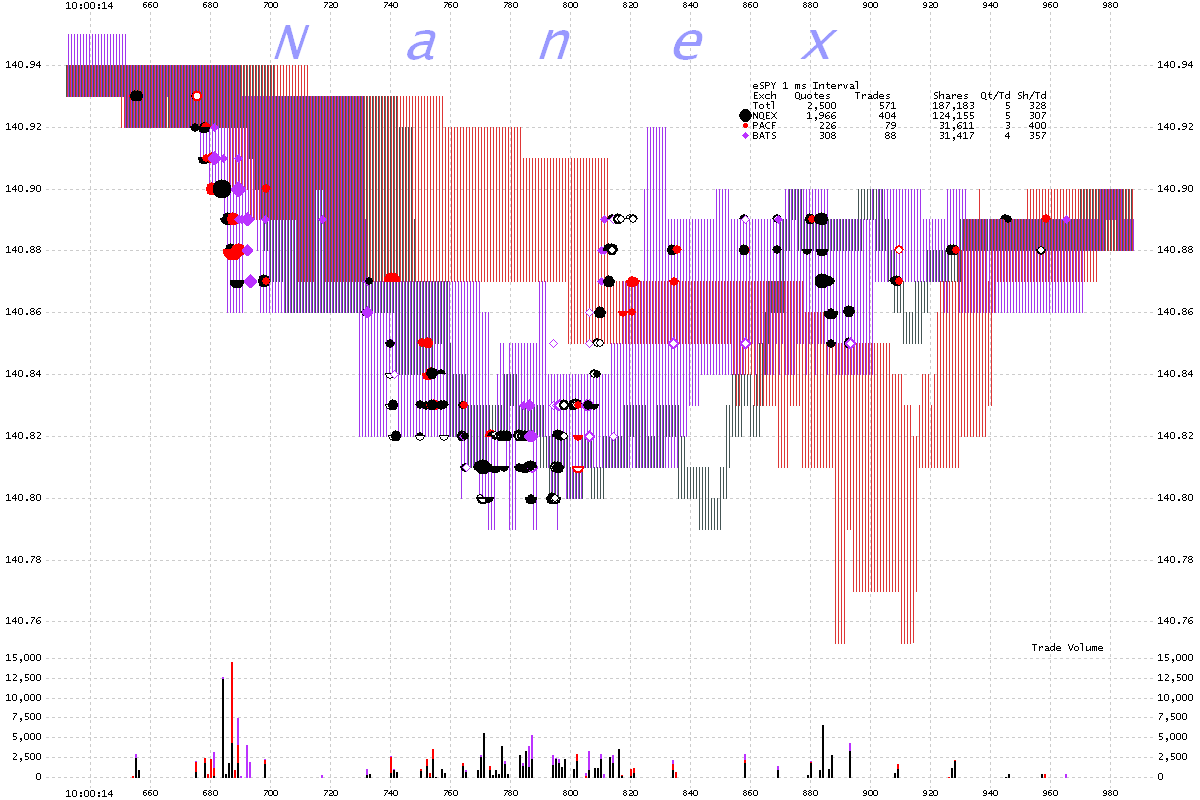 ---
5. All Exchanges. The Charts above zoom into the one second at 10:00:14.
---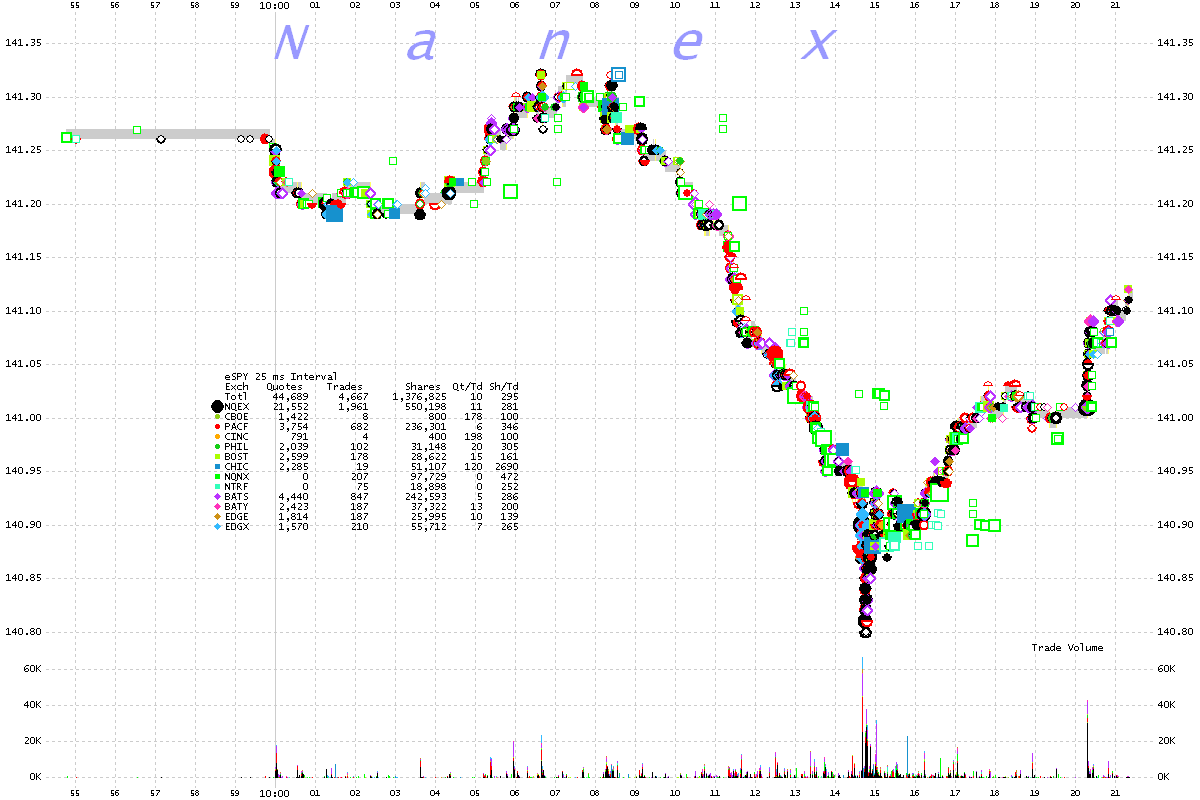 ---
Nanex Research
Inquiries:
pr@nanex.net