Nanex Research
---
Nanex ~ 30-Nov-2012 ~ The 2012 November Close
November trading went out with a bang, similar to trading action in the three previous years. One difference however, was the price action seemed much more contained. There were few examples of prices spiraling out of control in one direction or another, but there was something new. Wild trading oscillations and fast shifting bid/ask spreads: see charts below.

See also: Gaming the Last Millisecond of the Day, SPY Close Anomaly, EMini Wipe Out, and Market Close of 21-Sep-2012.

This event was predicted before market open, and several times during the day:




---

The first 3 charts illustrate how much trading volume (about 10% of the entire trading day) occurred in the last few seconds.

1. Cumulative volume executed in NMS Stocks for each second of the trading day.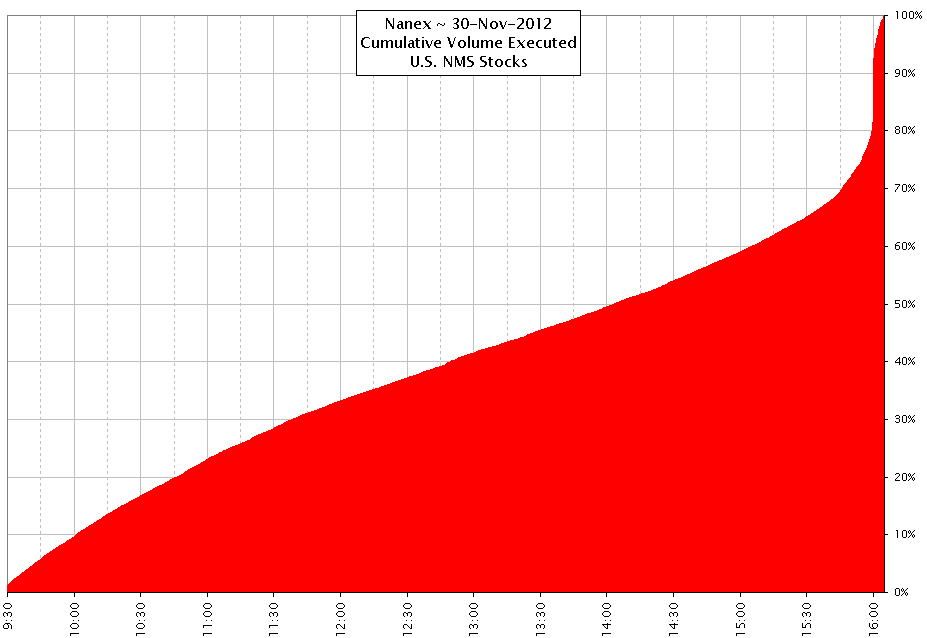 ---
2. Zoom of chart above.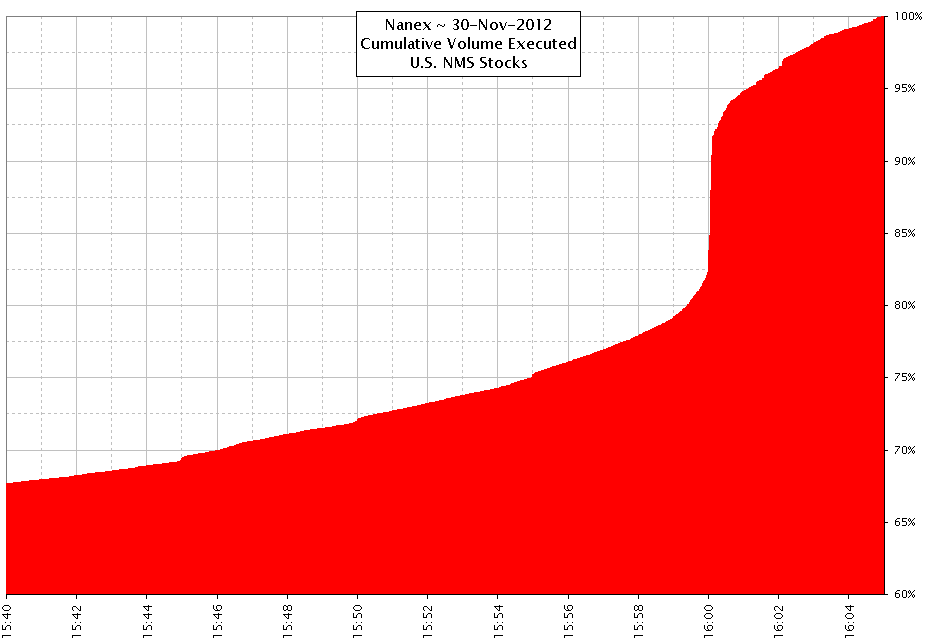 ---
3. Rolling 5 second volume traded in NMS Stocks for each second of the trading day.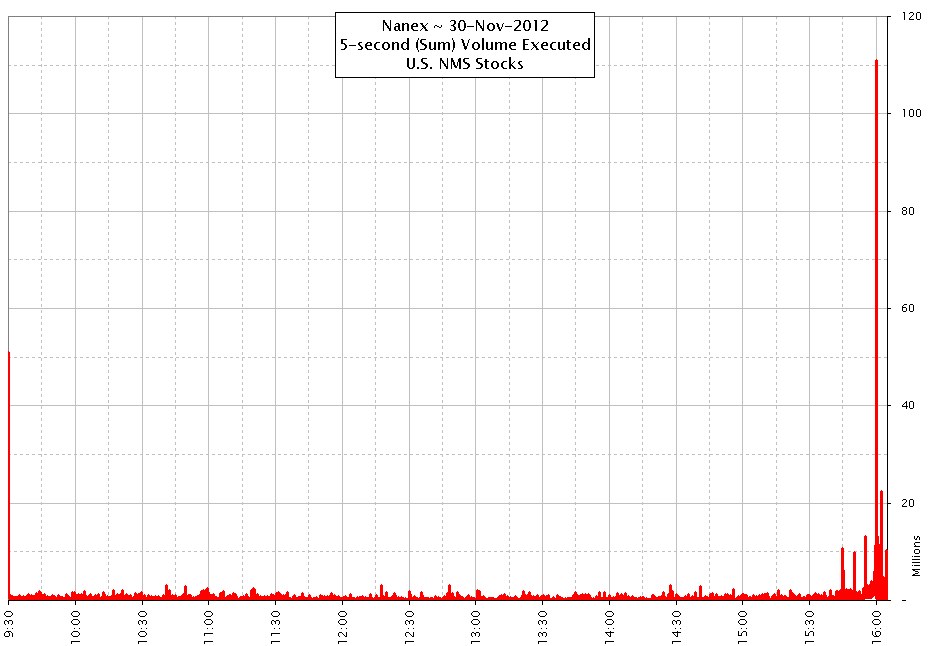 ---

Click Start/Stop to run a slide show of all 34 images. Or click Prev/Next to step through them one at a time.


---
Nanex Research
Inquiries:
pr@nanex.net