Nanex Research
---
Nanex ~ Stock Price Correlation
The chart below plots 1,454,432 trades for all 7,800 NMS stocks priced between $0.0001 and $140 during a 17 minute period during the FOMC announcement on December 12, 2012. It uses a 1 second resolution interval - which means each pixel is 1 second of time. The SEC used 1 minute "samples" in their flash crash report. It's hard to see any patterns at even 1 second resolution. Trades for the symbol SPY are the string of dots near the top at $144.

One second resolution chart of trades color coded by exchange. Chart shows 17 minutes of time.
---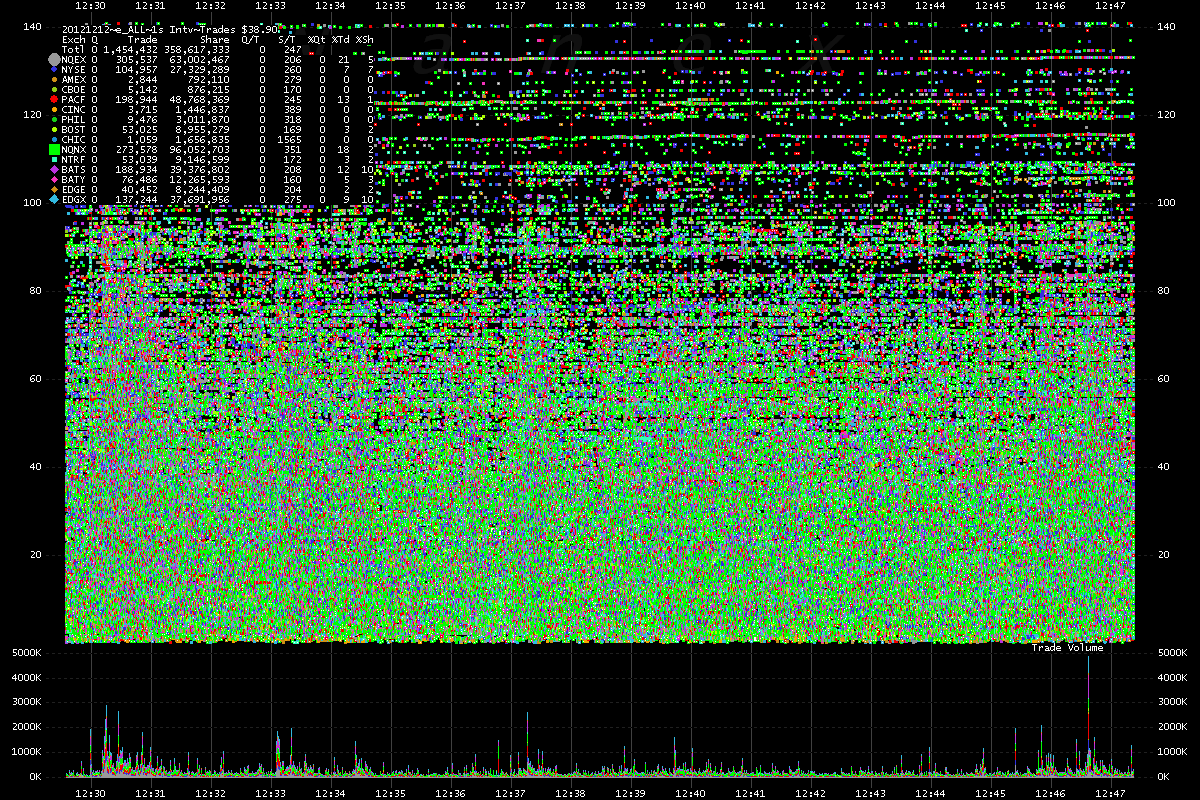 ---

The charts below illustrate how often hundreds of stocks are executed at the same time (within milliseconds). These are likely the result of stat-arb algos: based on correlation with ETFs or other instruments. Look for vertical lines, which occur when many stocks, all at different price levels, execute in the same time interval. Click Start/Stop to run a slide show of all 17 images, or Prev/Next to step through them one at a time.


---
Nanex Research
Inquiries:
pr@nanex.net