Nanex Research
---
Nanex ~ 24-Jan-2013 ~ Uncomfortable Liquidity
On January 24, 2012, the stock of Select Comfort Corporation (symbol SCSS), which has a market capitalization of $1.6 billion, dropped 5.1% on about 250 trades (40,000 shares). The price rebounded seconds later. A successful implementation of synthetic stub quotes?

1. SCSS showing trades color coded by exchange.

---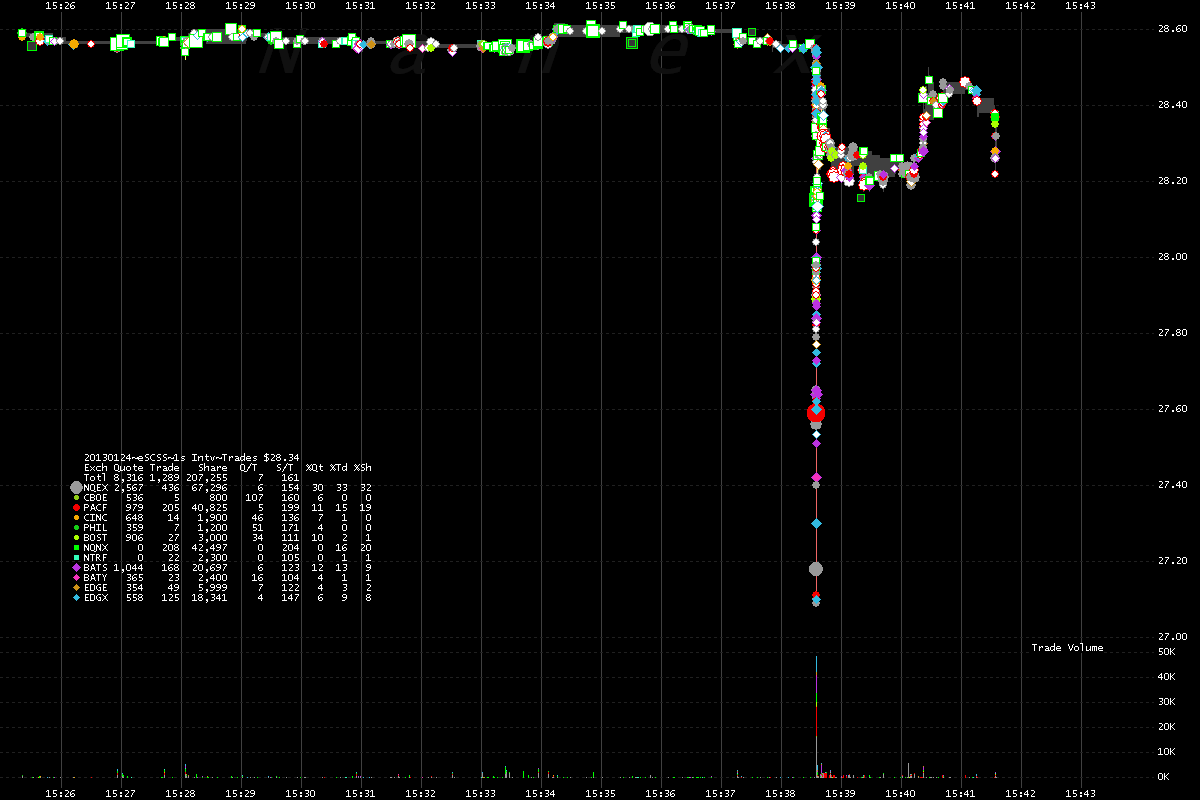 ---
2. SCSS showing bids and asks color coded by exchange. No shortage of disappearing bids.
---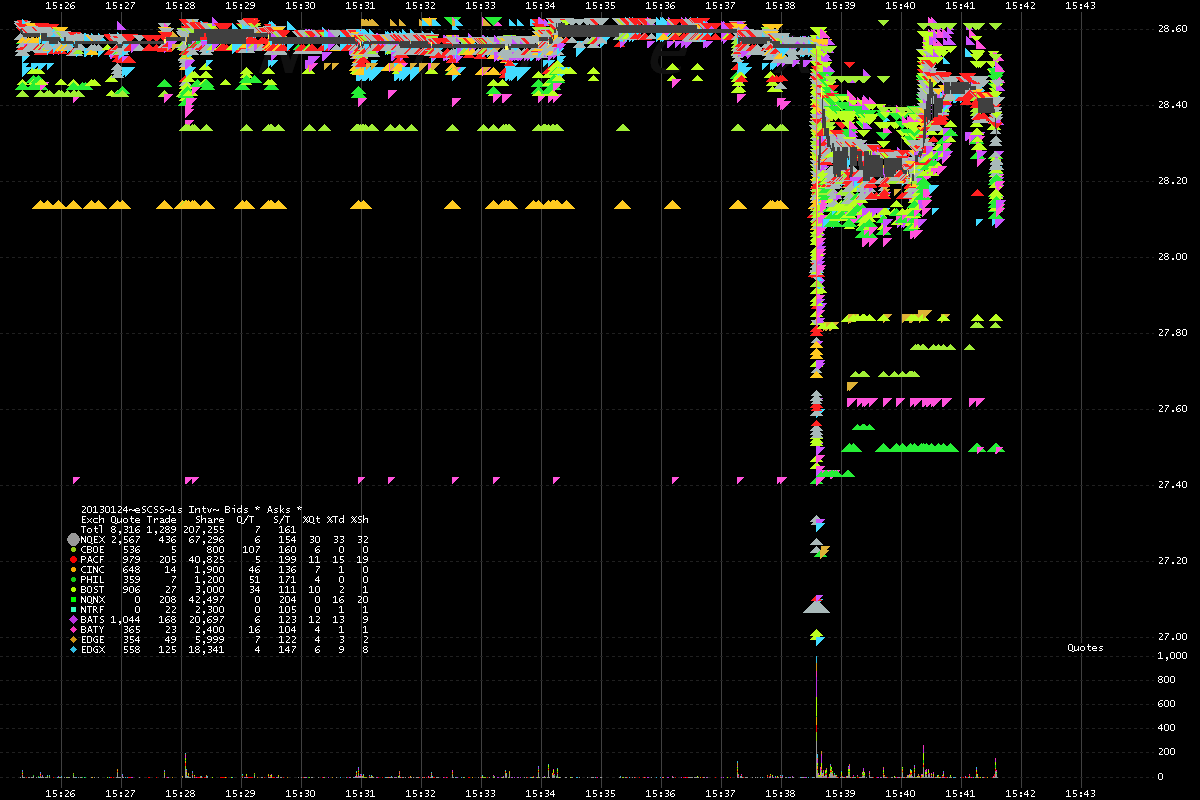 ---
3. SCSS - zooming in to 1 second of time.
---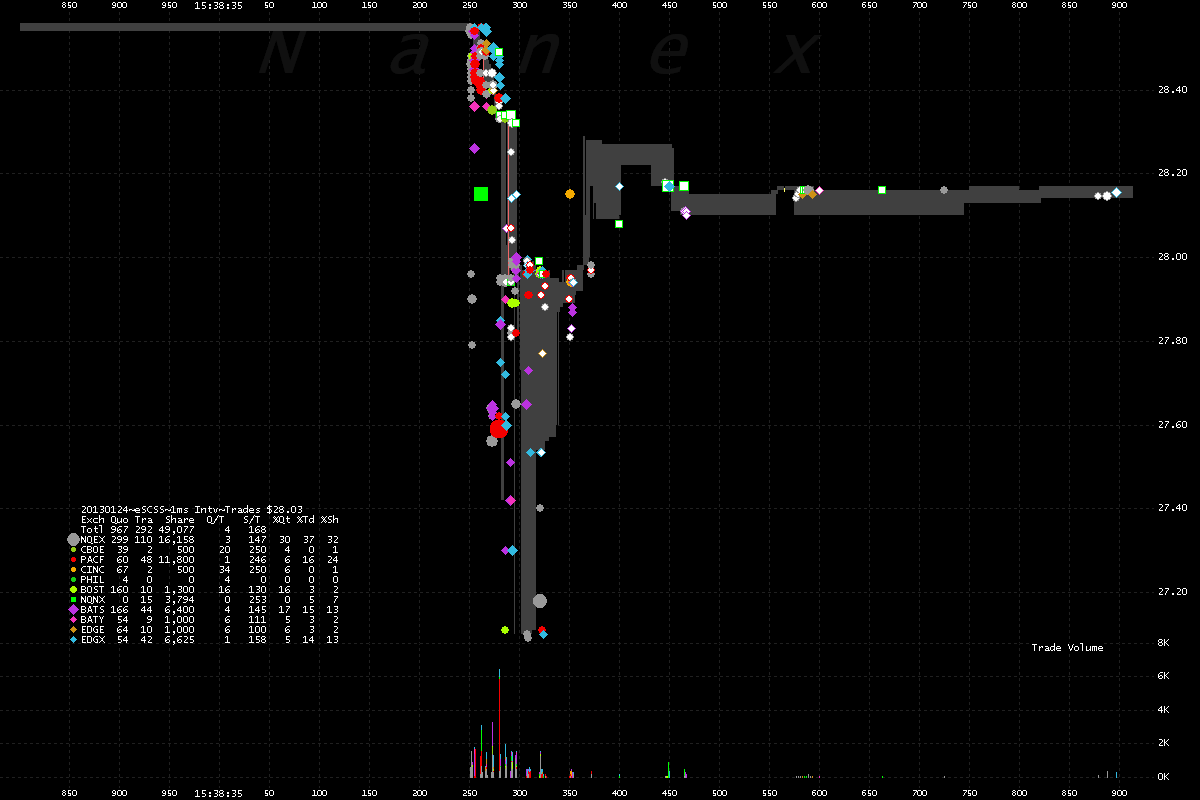 ---
Nanex Research
Inquiries:
pr@nanex.net