Nanex Research
---
Nanex ~ 25-Jul-2013 ~ The Gas and Oil Price Distortion Field
At 15:15 Eastern Time every trading day, Platts captures the prices of NYMEX Heating Oil (symbol: HO) Futures (now called New York Harbor ULSD Futures) and RBOB (symbol: RB) Gasoline futures. They chose this time of day to align prices with exchanges in London: you can read all about it here. Imagine our surprise that the most active seconds of trading in HO and RB happen to be in the few seconds before 15:15pm ET - almost every day. Looking closely at the prices of these futures during this time was even more surprising. See for yourself in the charts below.

The first 3 charts show HO trading on July 16, 2013, Platts captured the price of $3.0546 (just 45 minutes earlier at 14:30, the trading session "closed" with an official settlement price of $3.0469). Note that Platt's essentially captured the peak in the short term price spike shown below! Now look a the charts below this first set, and you'll see this happens often. Very often. Finally, read the notice the CME put out just a few months ago.


---

When Heating Oil (HO) Futures activity peaks. See also this page for similar charts of Crude Oil and Natural Gas (which don't exhibit an explostion of activity at 15:15)
---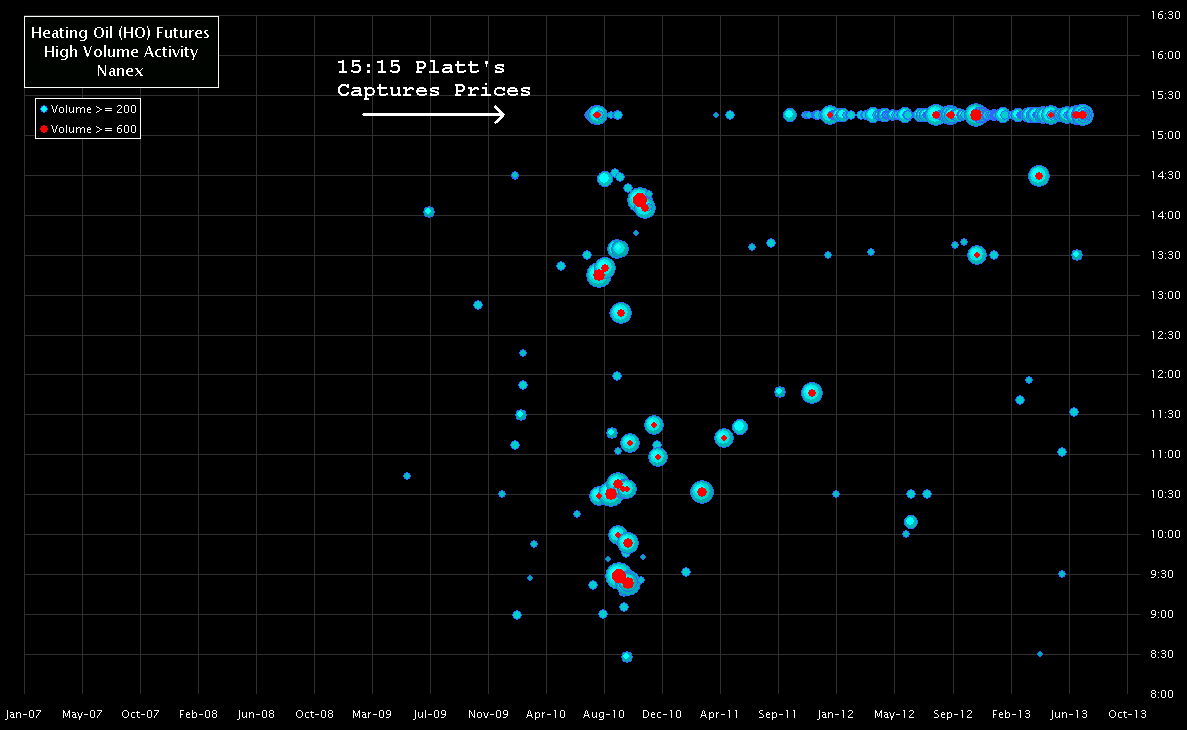 ---
When RBOB Gasoline (RB) Futures activity peaks.
---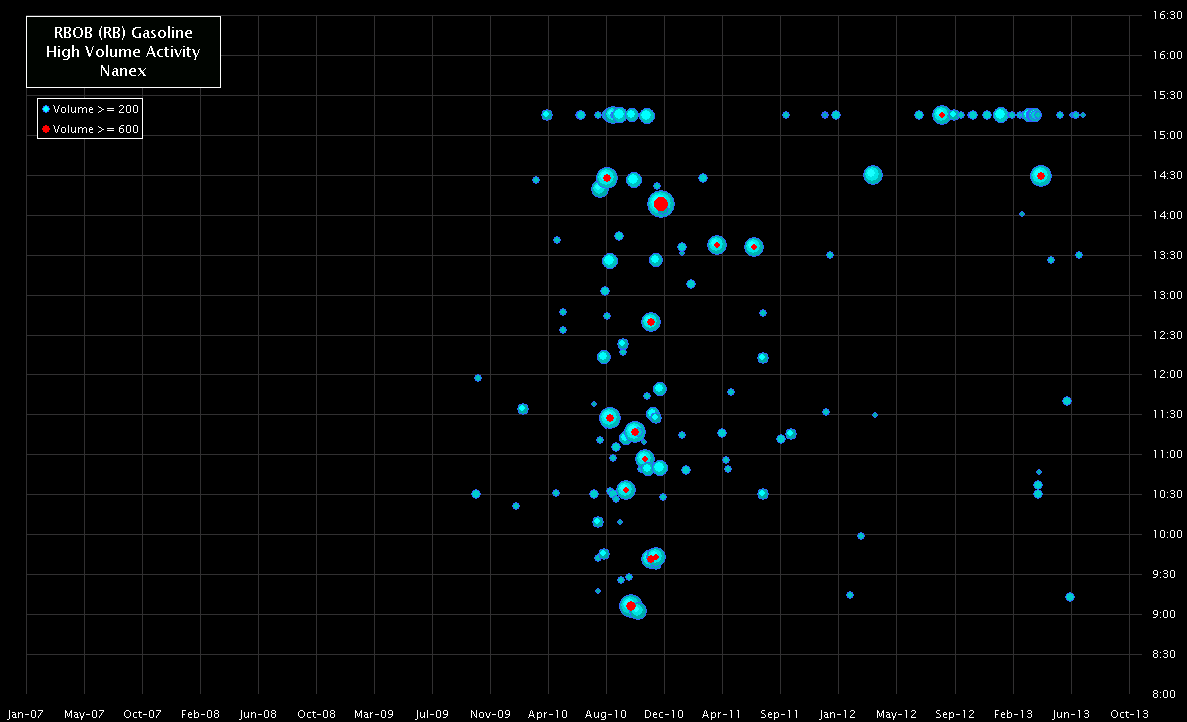 ---

Now read this this notice from the CME:

---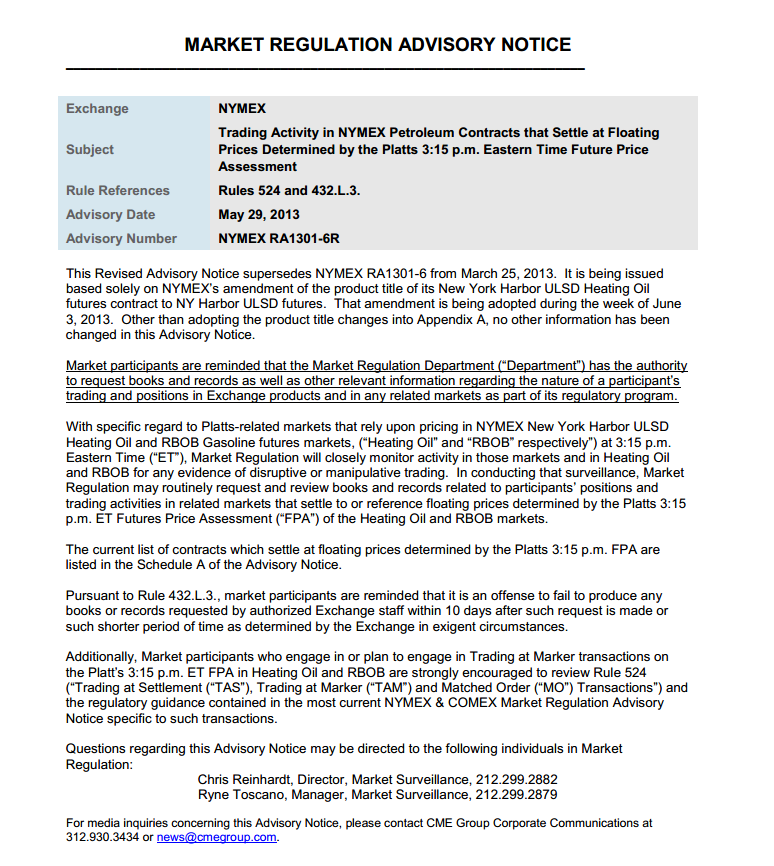 ---
Nanex Research
Inquiries:
pr@nanex.net