Nanex Research
---
Nanex ~ 09-Jul-2013 ~ Creating $13 Billion with 101 Shares
The class A stock of Petroleo Brasileiro SA Petrobras (symbol: PBR.A, market cap $88 Billion) opened at $15.61 on a 101 share trade from Nasdaq. That's a gain of $2.23, which didn't last long. About 20 seconds later, the NYSE opened at $13.58. which was $2.03 lower. What happened? Wide, sloppy quotes happened. The quote spread on this $88 Billion stock was about $20 Billion. Which means the difference between a market order to buy 100 shares and a market order to sell 100 shares was about $20 billion in market capitalization. This is why Knights rouge testing algo sent many large capitalization stocks either up over 5%, or down more than 5% - it just depended whether the test algo randomly chose to first buy or sell in that stock.


---
1. PBR.A Trades and NBBO.
---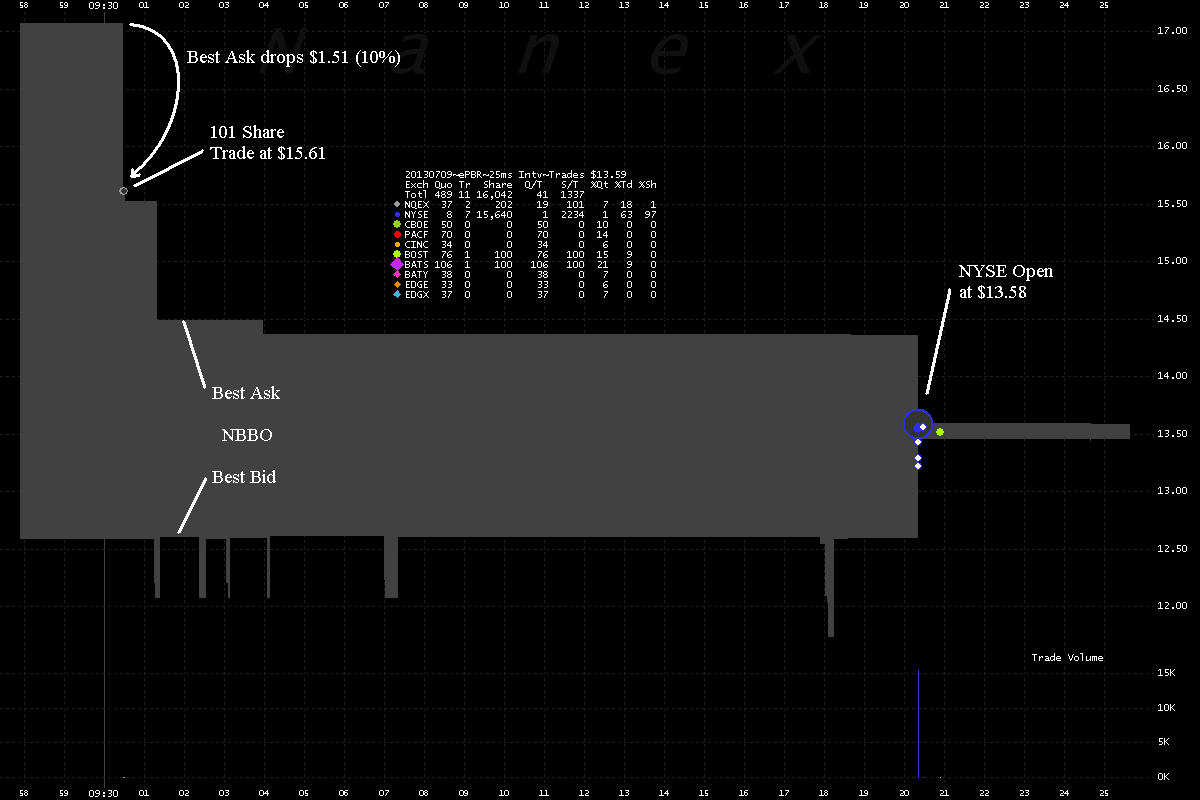 ---
2. PBR.A Bids and Asks color coded by exchange and NBBO.
---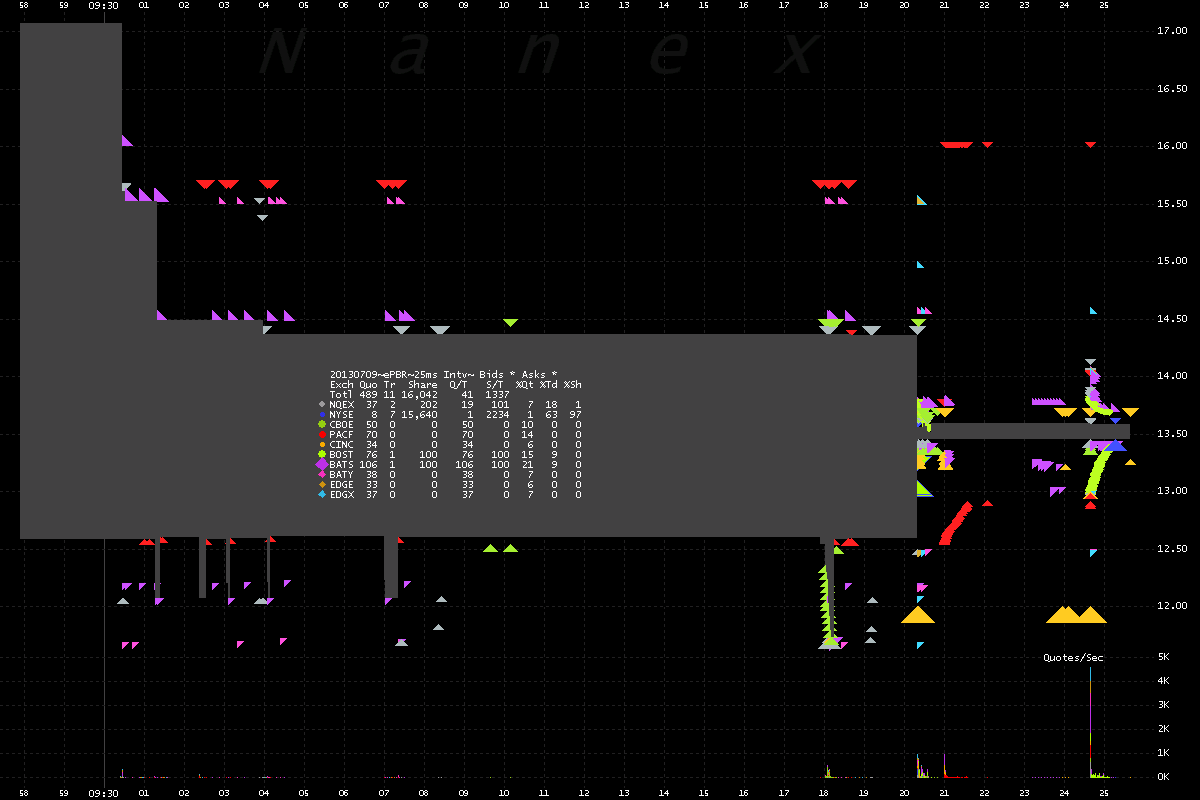 ---
Nanex Research
Inquiries:
pr@nanex.net