Nanex Research
---
Nanex ~ 30-Jul-2013 ~ Consumer Confidence non-Event
On July 30, 2013 at 10:00:00, the notorious release of the Consumer Confidence number had no impact on trading activity. Not like in the past.

1. September 2013 eMini (ES) Futures Depth of Book.
The deep persistent red line is a large buy order - most of which stayed in the order book during the anticipated news release. Must be a real buyer who isn't afraid to buy in the open. Go figure. Maybe the CFTC's recent action has some of the High Frequency Traders nervous and they turned down some of the more nefarious algos.

---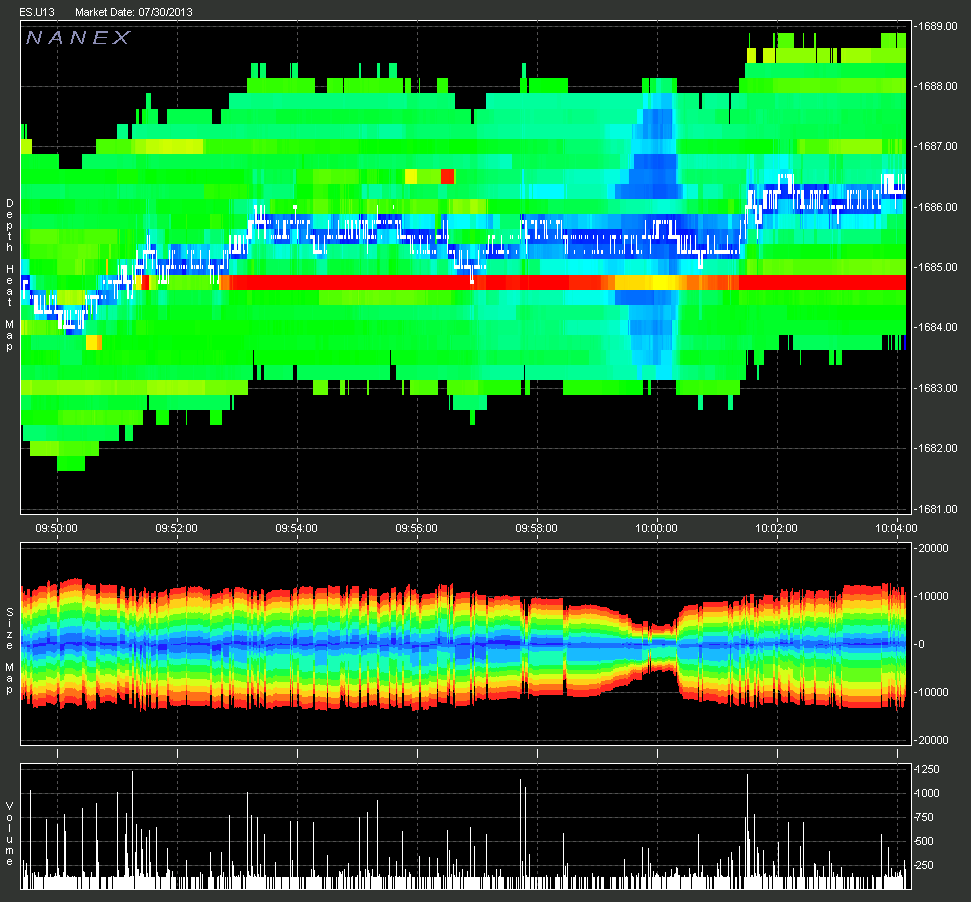 ---
Nanex Research
Inquiries:
pr@nanex.net