Nanex Research
---
Nanex ~ 31-Jul-2013 ~ Chicago PMI non-Event
On July 31, 2013 at 09:42:00, the 3 minute early news release to elite HFT of the Chicago PMI, the king of stock market mayhem, had no impact on trading activity. Unlike in the past.

More depth of book and other charts during the 8:15 and 8:30 news releases earlier the same day.

1. September 2013 eMini (ES) Futures Depth of Book.

---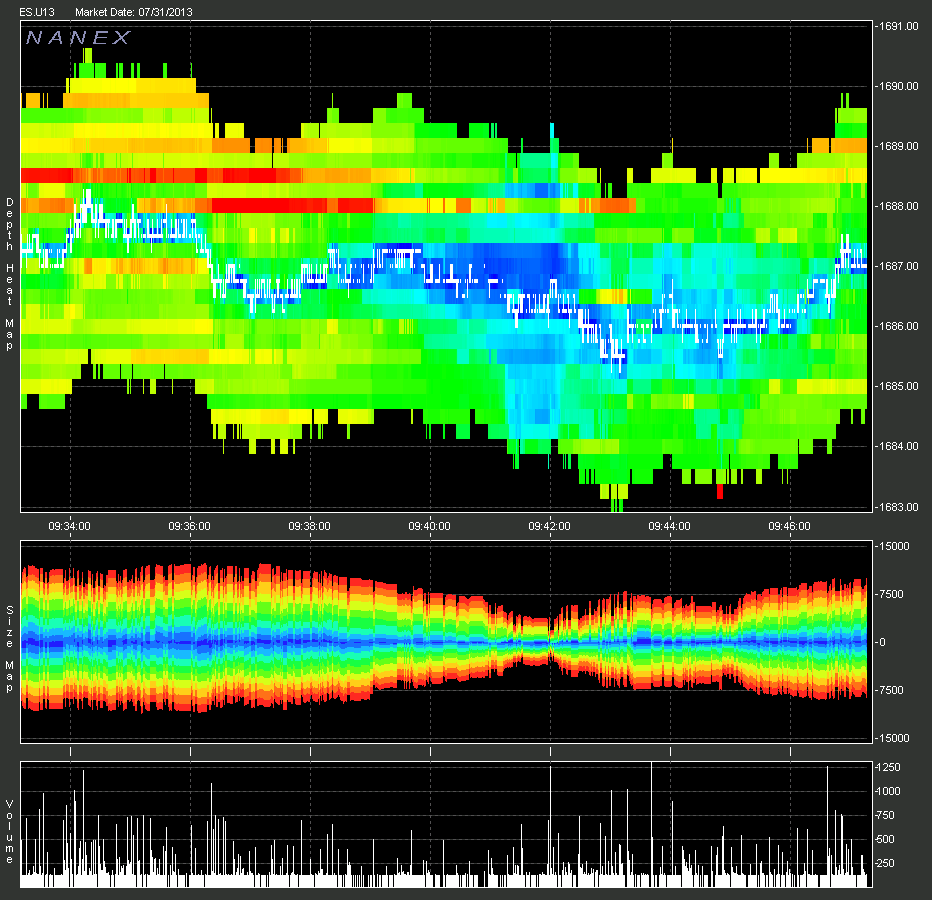 ---
Nanex Research
Inquiries:
pr@nanex.net