Nanex Research
---
Nanex ~ 06-Aug-2013 ~ Make Up Your Mind. Please.
On August 6, 2013 at 9:37:57 ET, one or several high frequency trading (HFT) algorithms had trouble discovering the true economic price in the stock of Dealertrack Technologies, Inc. (symbol TRAK, market cap $1.4 Billion). There were no trades during this time - probably because investors thought the stock looked to unstable with price fluttering two thousand times a second . This type of event is one of the contributors to the enormous increase in unnecessary quote spam.


1. TRAK - 2,030 quotes over about 1/2 second of time. The dark gray shade is the NBBO (National Best Bid/Offer). Chart shows 9:37:56.500 to 9:37:57.600.
Algos from at least 5 exchanges play a game of chicken in a billion dollar stock. Bid ranges from $39.70 to $40.19, offer from $40.32 to $40.76.

---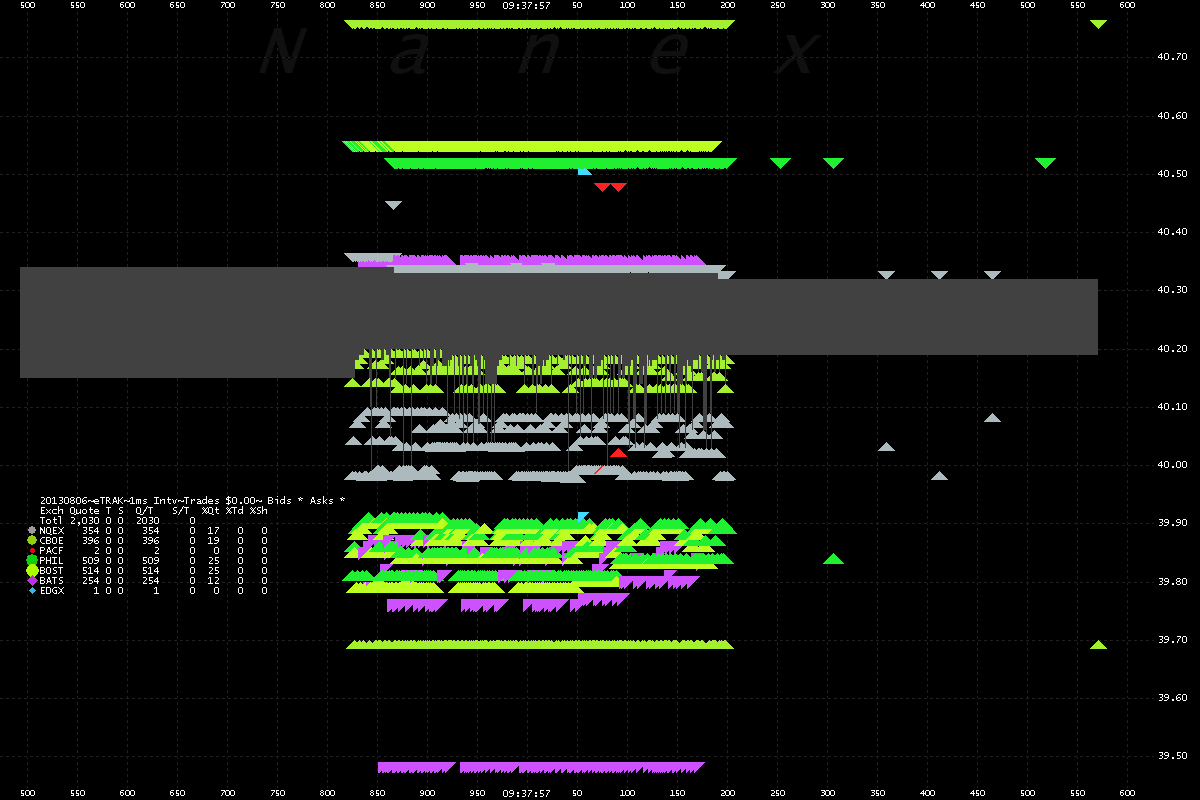 ---

Nanex Research

Inquiries: pr@nanex.net volatility