Nanex Research
---
Nanex ~ 12-Sep-2013 ~ Gold Futures Halted
On September 12 at 2:54:05, approximately 2000 gold futures contracts traded in a second, sending the price down just over $10 and causing a circuit breaker to trip, which shut down trading for 20 seconds. That is the longest halt we have recorded in a widely traded futures contract. A closer look at the data reveals this was most likely from one large order to sell at the market.

The next day, Gold again dropped $10 in a second, but on 2200 contracts and there was no halt.

1. December 2013 Gold (GC) Futures Depth of Book (how to read).

---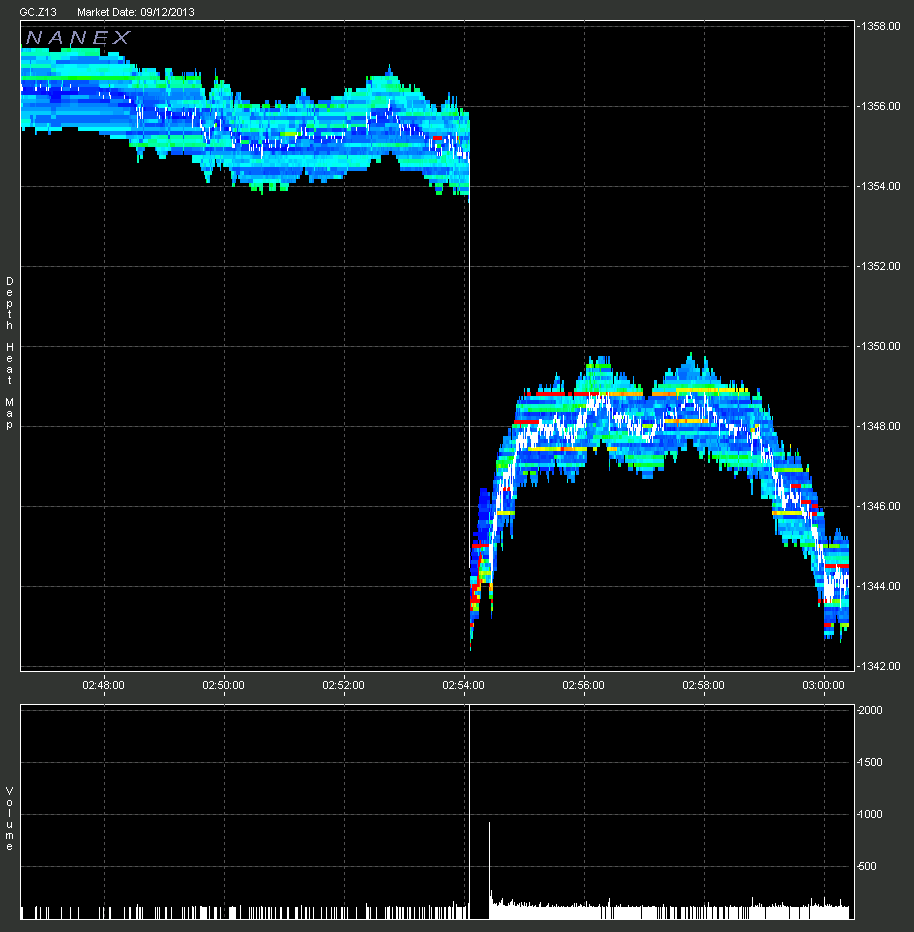 ---
2. Zooming in on the drop and showing the trading halt.
---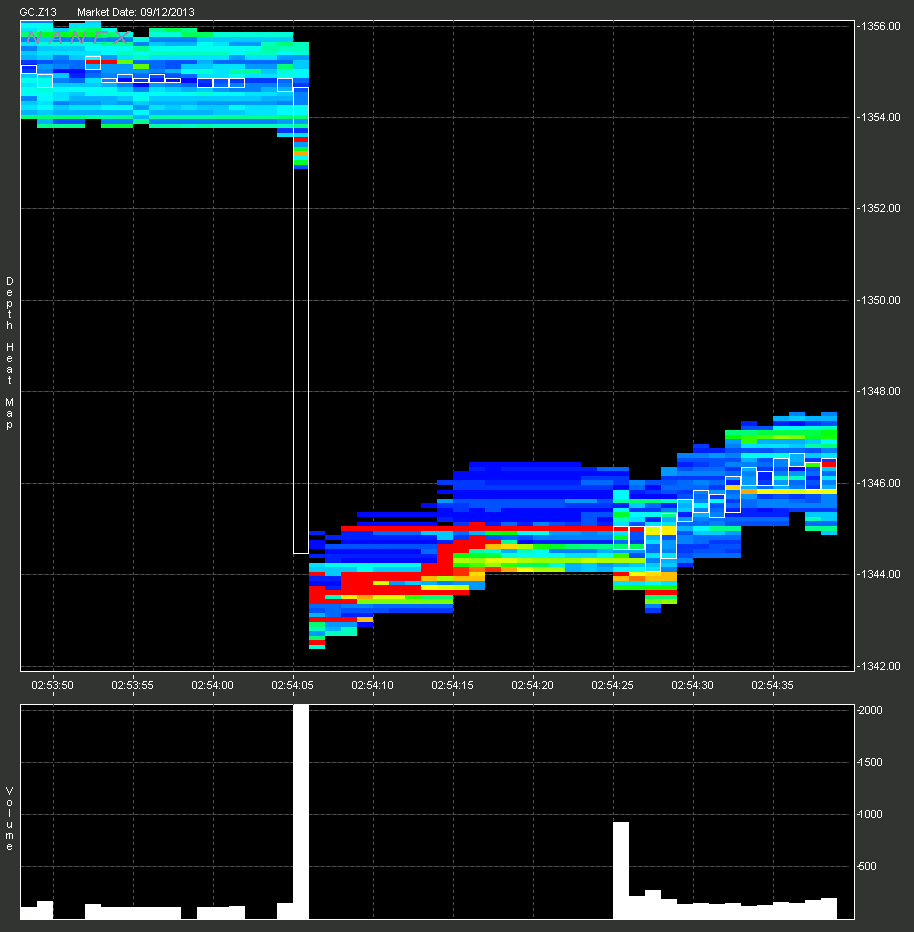 ---
Nanex Research
Inquiries:
pr@nanex.net