Nanex Research
---
Nanex ~ 21-Nov-2013 ~ Forex at 11 AM Eastern - London Calling

1. Forex Trading on April 30, 2013 between 10:55 and 11:06 Eastern Time (15:55 and 16:06 in London).
Note how prices reach a maximum or minimum at 11:00 and then return to previous levels.

---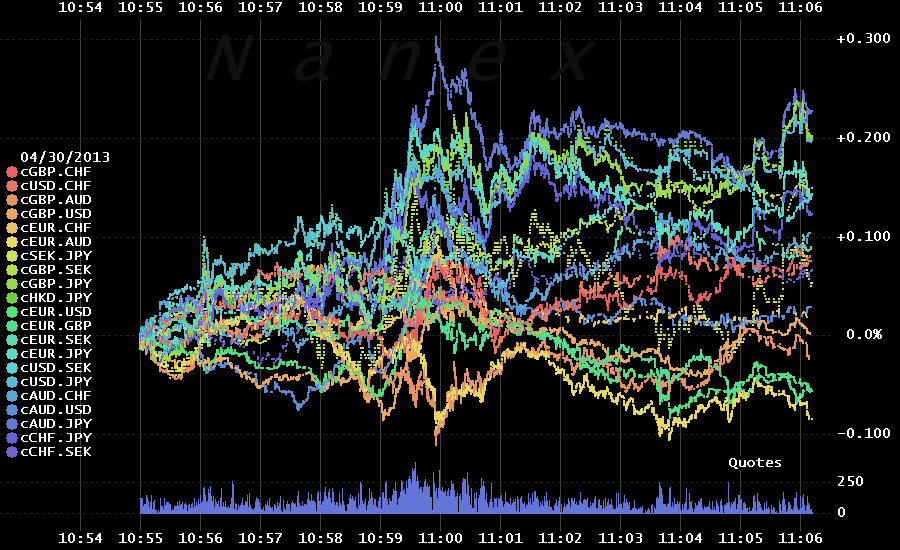 ---
2. Forex Trading around 16:00 GMT over 11 Months.
Each frame shows 10 minutes of Forex trading in major currencies for 1 day. Notice anything interesting right at 11:00?
Use this handy website to check the times of market impacting news releases (there are almost none).
Trouble viewing this animated GIF? There's also a youtube version.

---
---
Nanex Research
Inquiries:
pr@nanex.net