Nanex Research
---
Nanex ~ 19-Dec-2013 ~ FOMC Fallout
A collection of charts showing market failure during the December 18, 2013 Federal Reserve FOMC news release (14:00:00 ET).

Check back often for new charts

1. March 2014 Euro (6E) futures.
Note the 5 second halt which started at 13:59:53, which was 7 seconds before the official release time.

---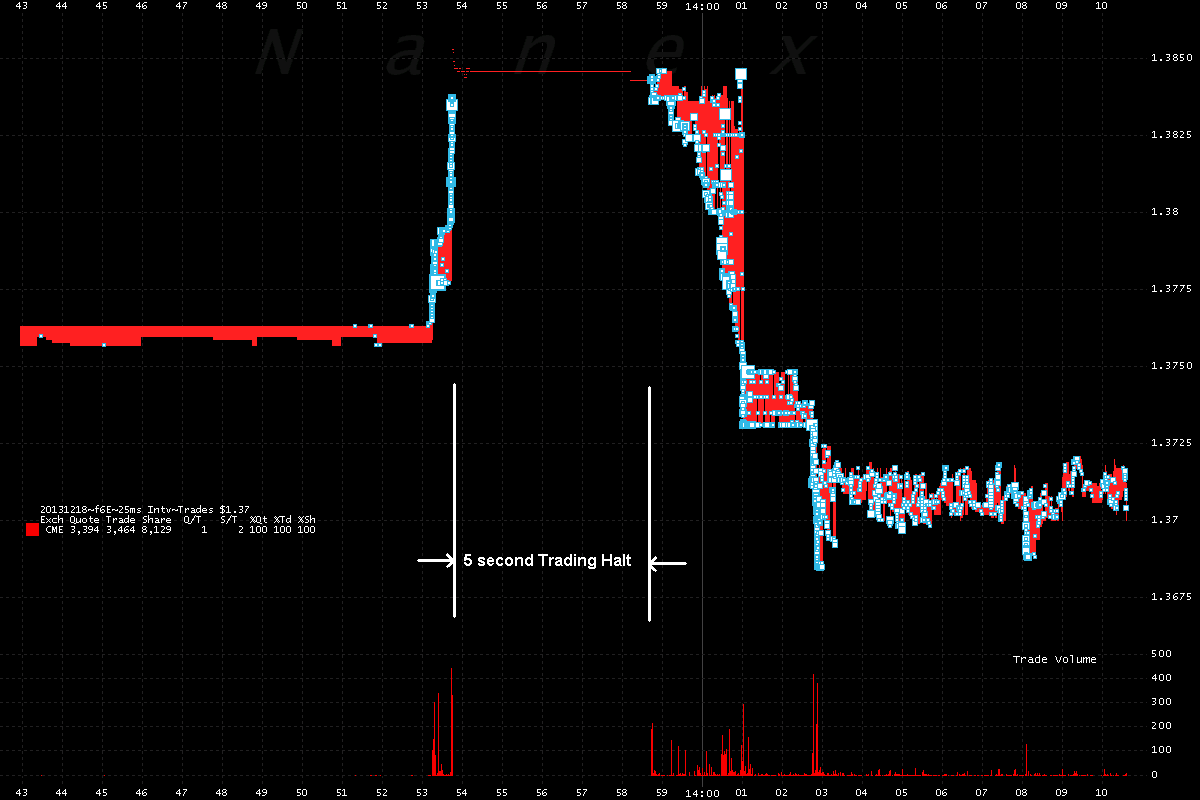 ---
2. March 2014 Micro Euro (M6E) futures.
Halts along with 6E (chart 1) - note however, this contract price surges after the halt, whereas the 6E does not.

---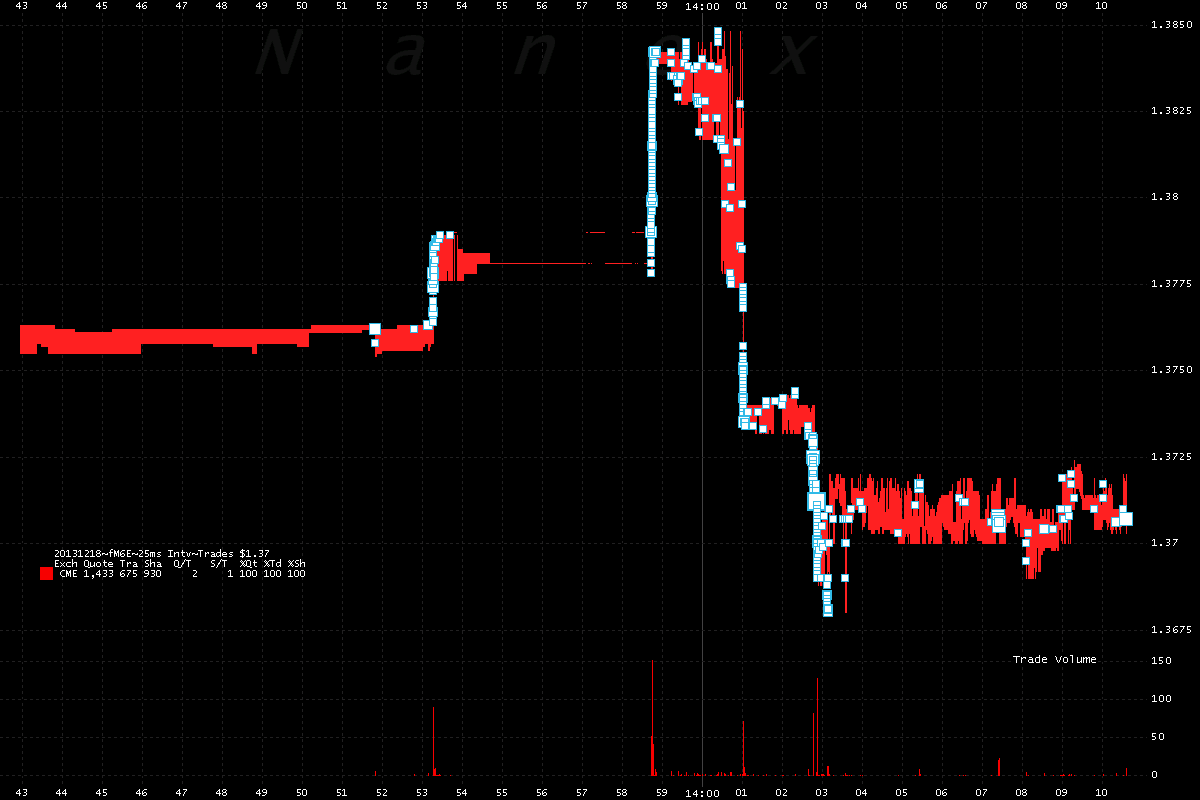 ---
3. March 2014 Dollar Index (DX) futures.
Unsure if this market was halted, or it stopped trading in sympathy with euro futures.

---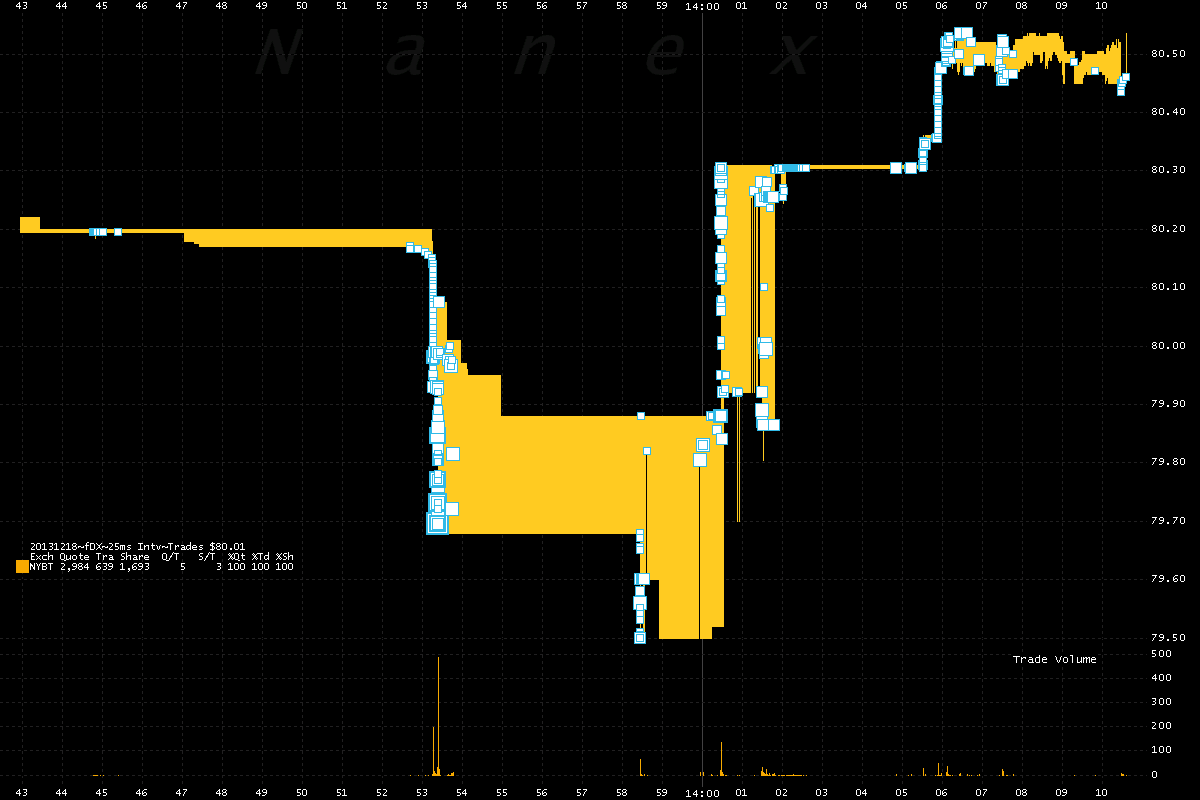 ---
4. March 2014 British Pound (6B) futures.
Just look at that spread! And trades are executing all over.

---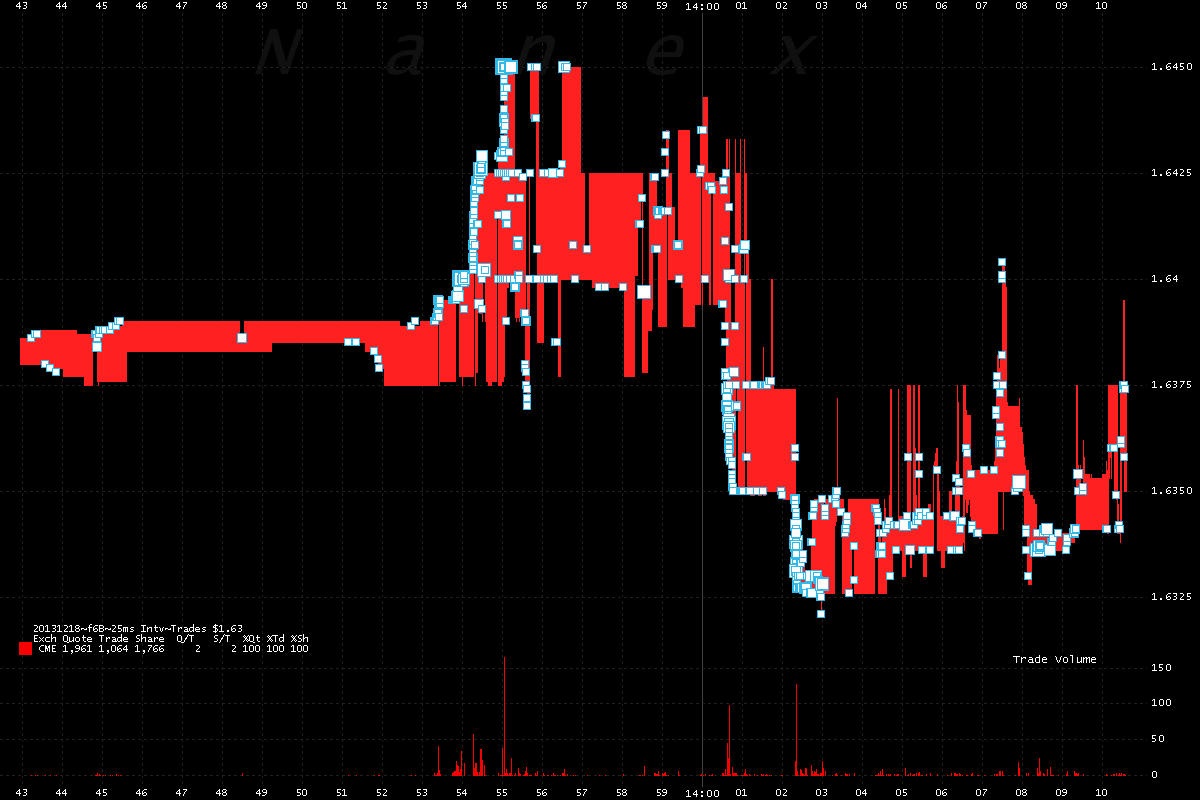 ---
5. March 2014 Japanese Yen (6J) futures.
Similar to British Pound futures - wide spread and trades executing to and fro.

---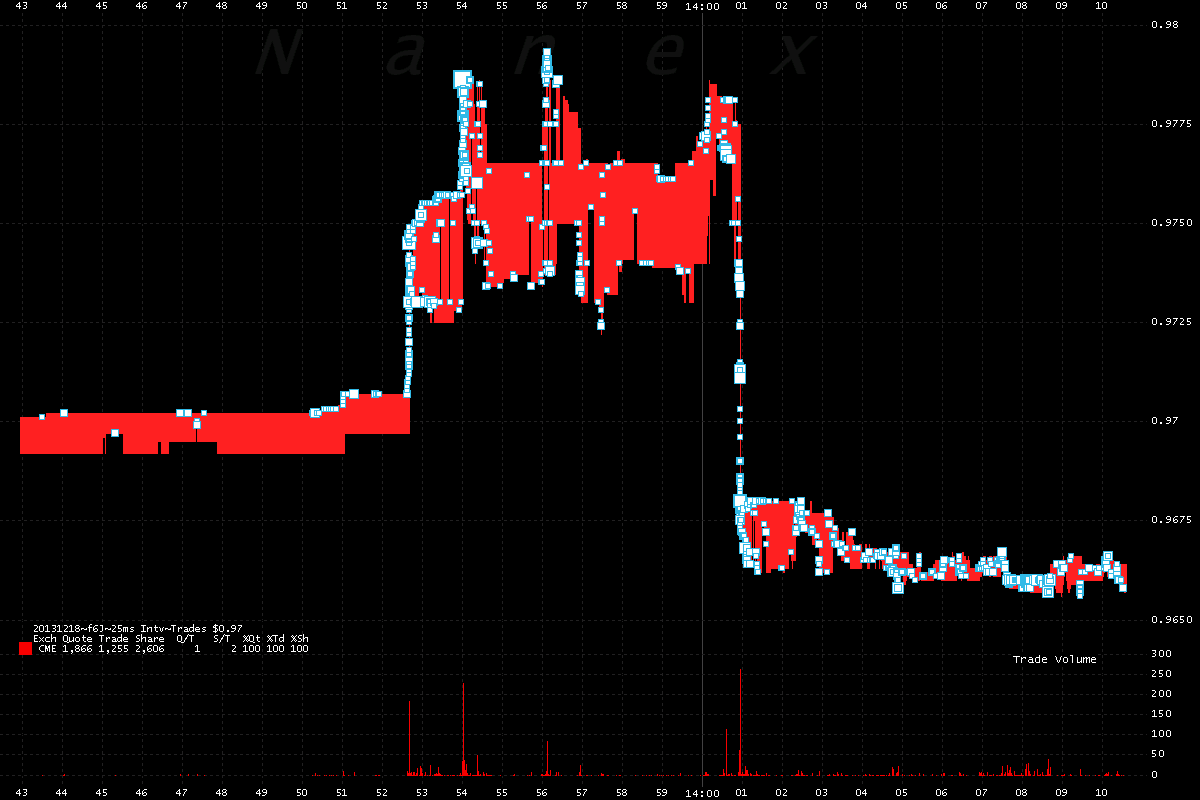 ---
6. SPY Trades and NBBO over 1/5 of a second of time starting 13:59:09.230 - 50 seconds before 14:00.
Note the up and down oscillations indicated by the white diagonal lines.

---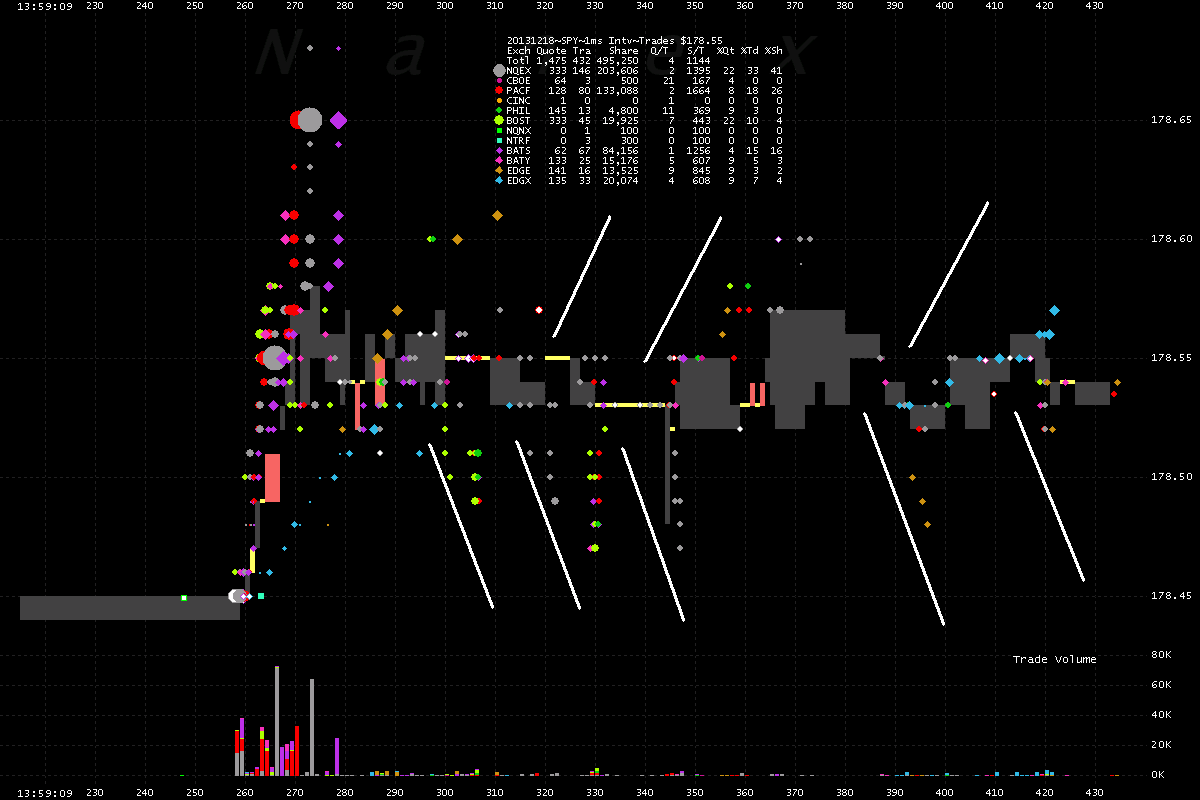 ---
7. Chart above (SPY) alternating with March 2014 eMini (ES) futures
The eMini (ES) in Chicago moves about 6 milliseconds before SPY in NY - which means ES moved first and SPY is reacting when that information reaches New York.

---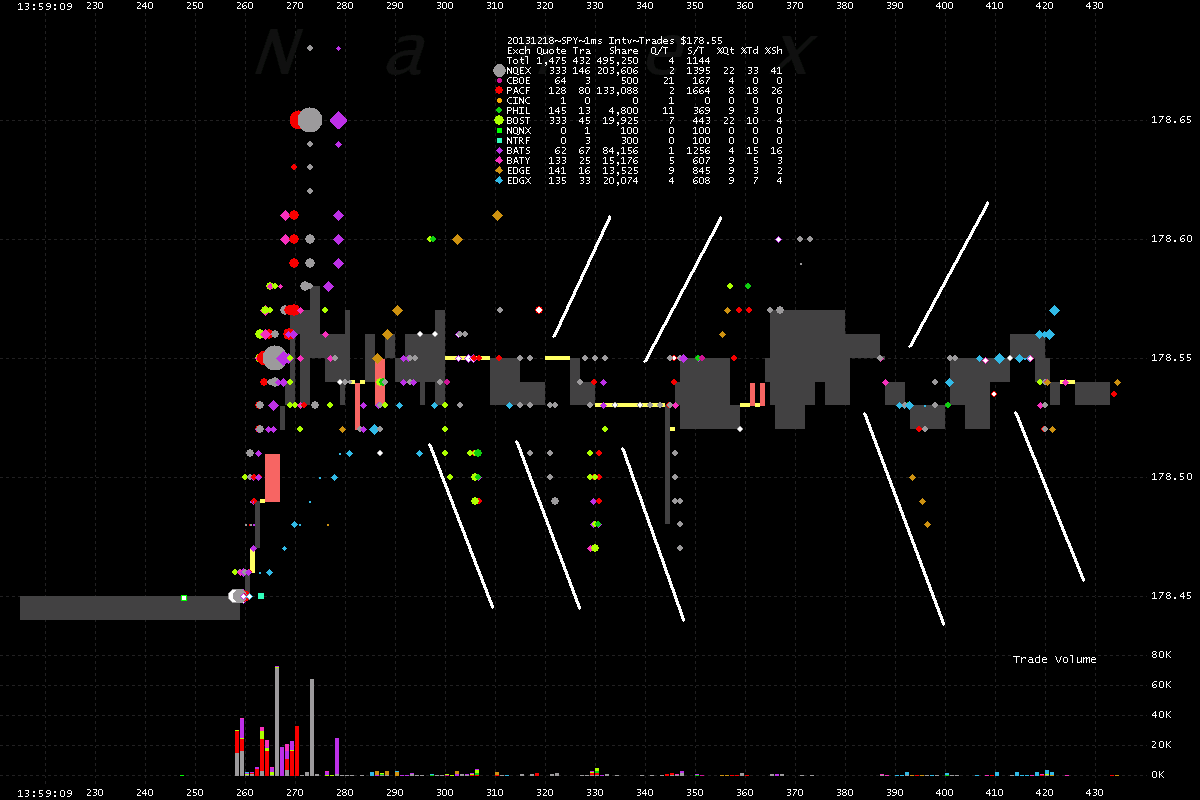 ---
8. SPY Trades.
Note the huge (500,787 share) trade (obviously) reported late from a dark pool - nearly identical to the number of shares recorded during the sudden jump at 13:59:09.
---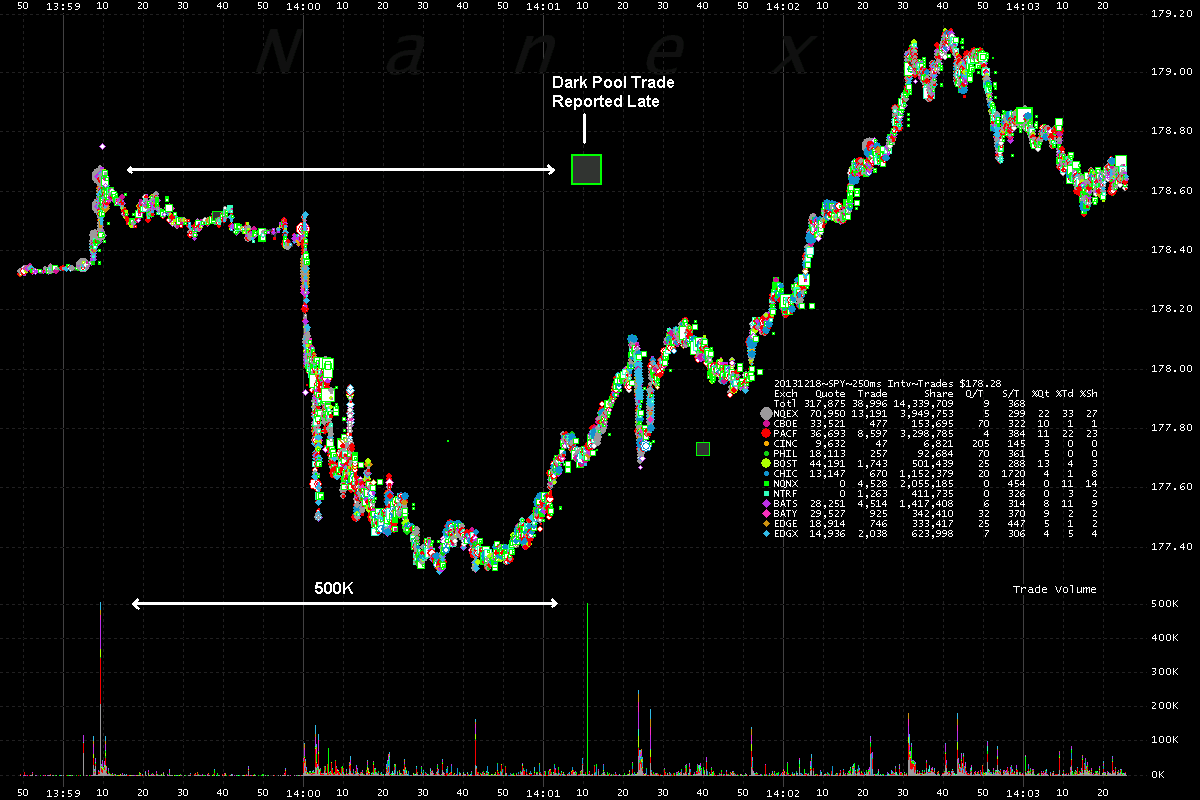 ---
9. SPY Trades from 13:50 to the Close.
Note the many huge (500K share) trade dark pool trades.
---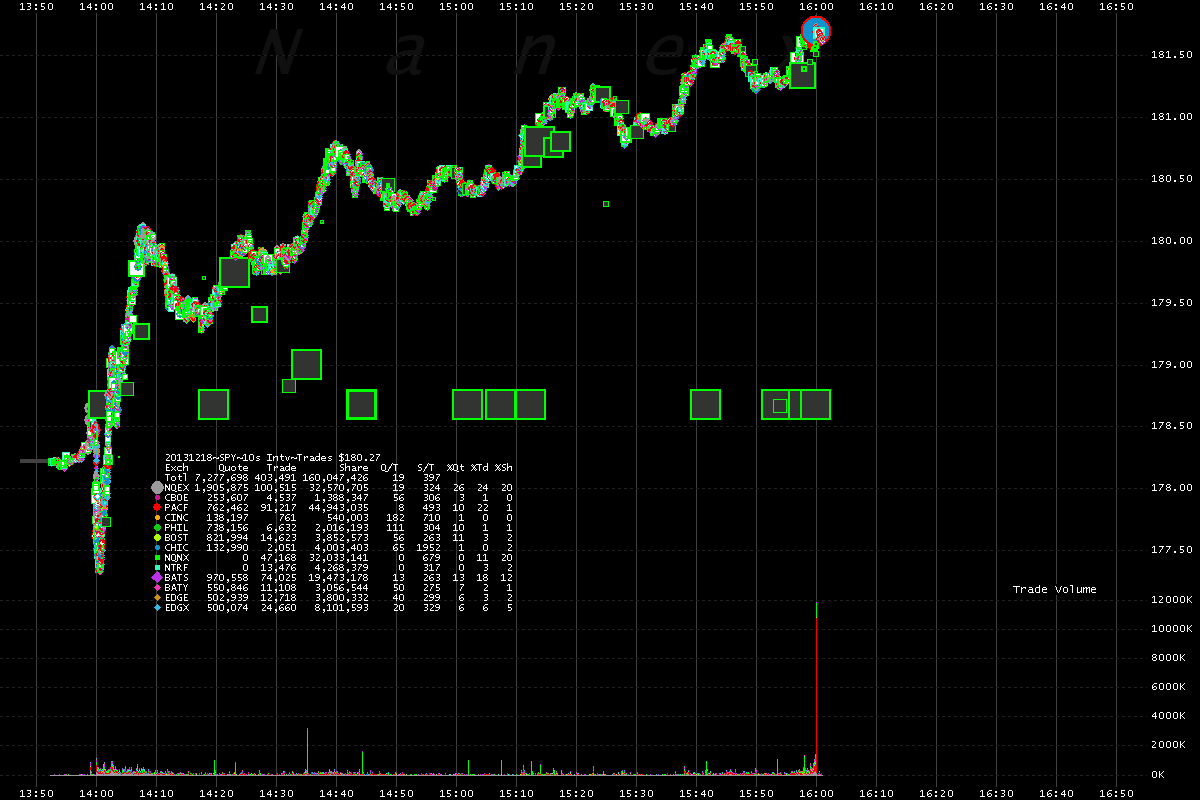 ---
10. Trades in All (~8000) NMS Stocks.
More shares trade at 13:59:09 than when Fed news is released at 14:00:00.
---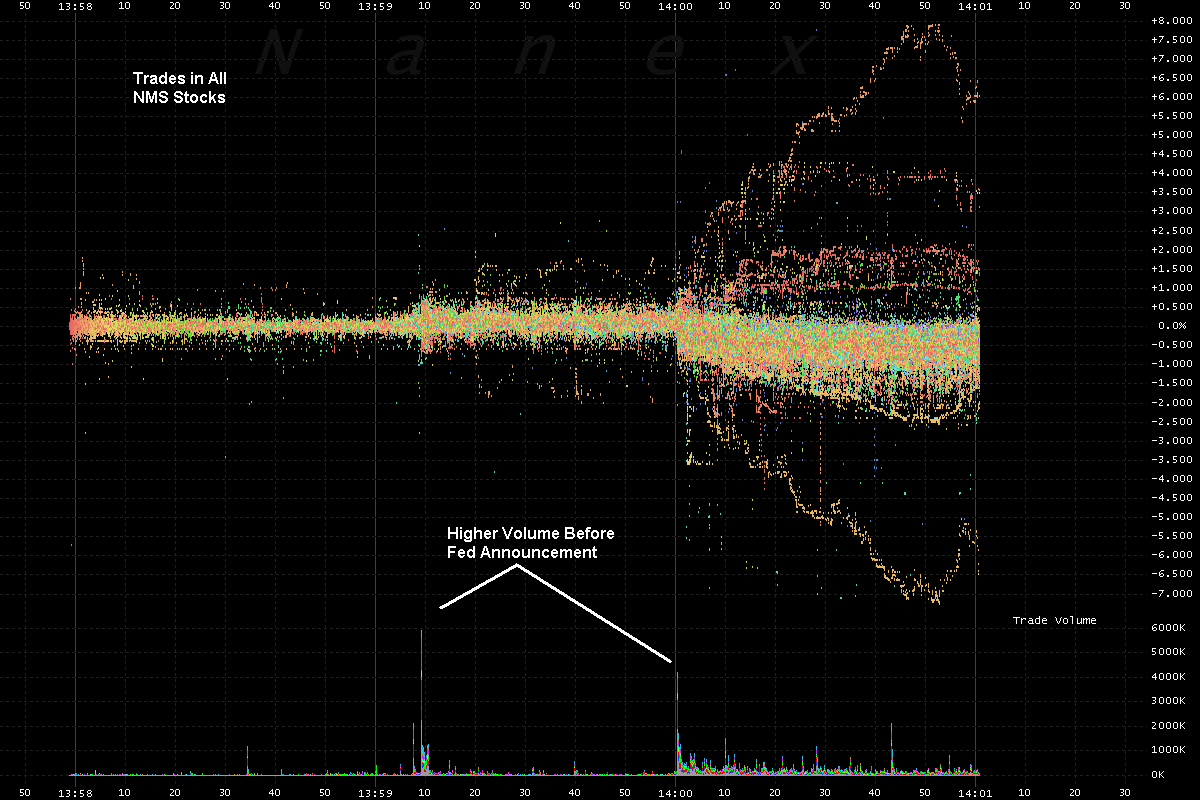 ---
11. Trades in All Futures.
---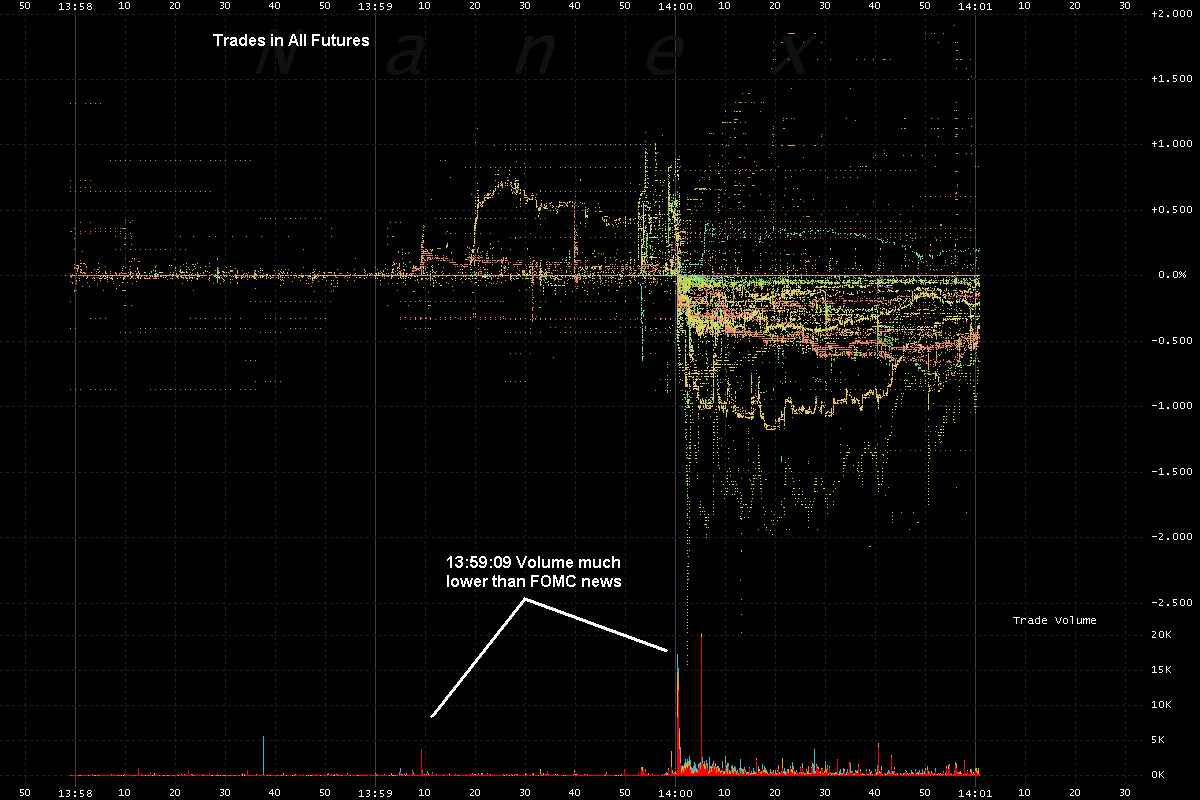 ---
Nanex Research
Inquiries:
pr@nanex.net