Nanex Research
---
Nanex ~ 20-Dec-2013 ~ LULD Snafu in ARIA
On December 20, 2013, the stock of Ariad Pharmaceuticals Inc (Symbol: ARIA, market cap: $1.9 Billion) rocketed higher, triggering 2 Limit Up Limit Down (LULD) circuit breakers which halted trading. Except that NYSE-MKT (AMEX) must not have gotten the message, because ARIA continued trading on that market (see charts 2-4 below).

1. ARIA LULD Bands (Gray Shading) and trading near those bands (red dots).
Note how the LULD bands shift significantly, which caused an almost immediate halt in the reverse direction!

---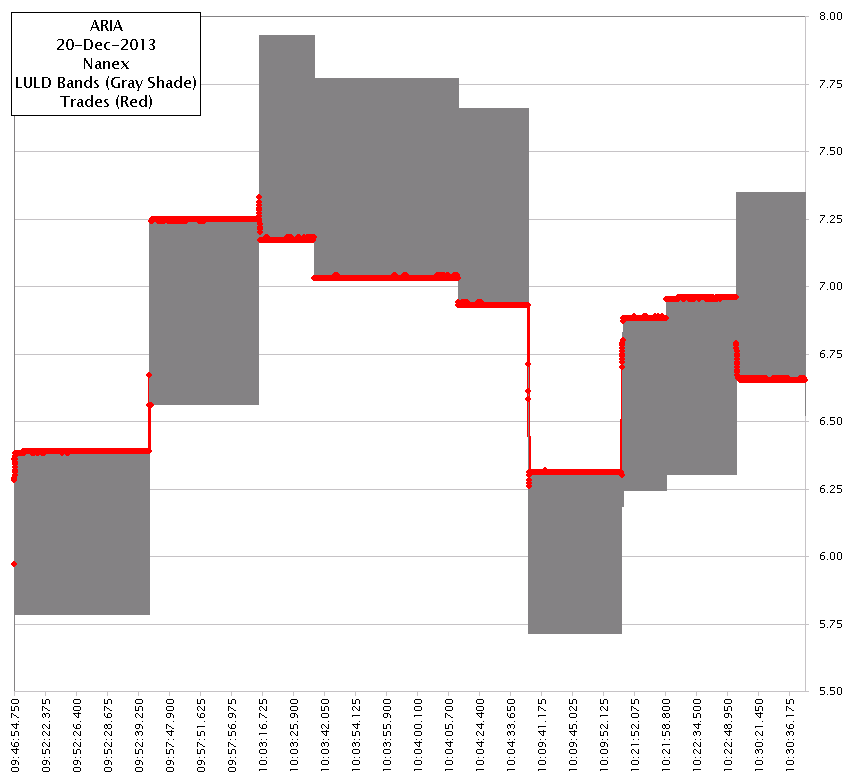 ---
2. ARIA Trades and NBBO.
Note how AMEX continues trading during one of the LULD halts.

---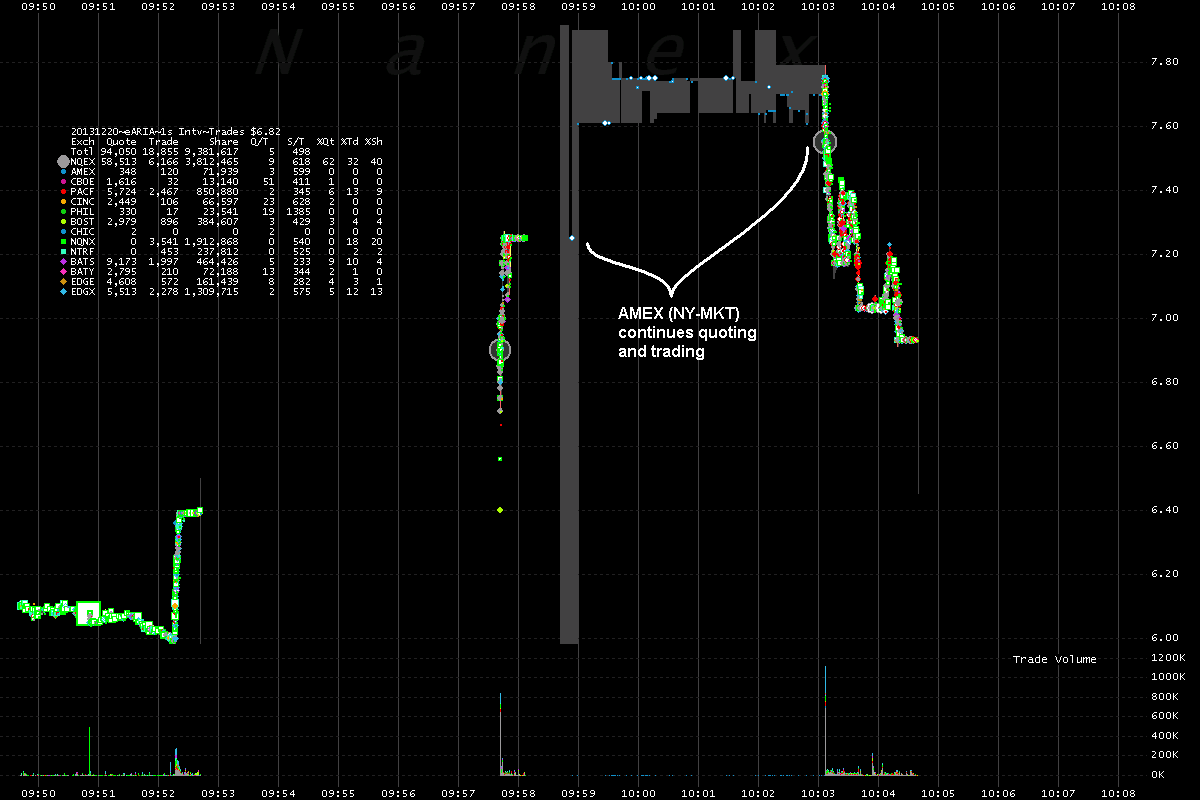 ---
3. ARIA Bids and Asks.
Amex continues trading and quoting during one of the LULD halts.

---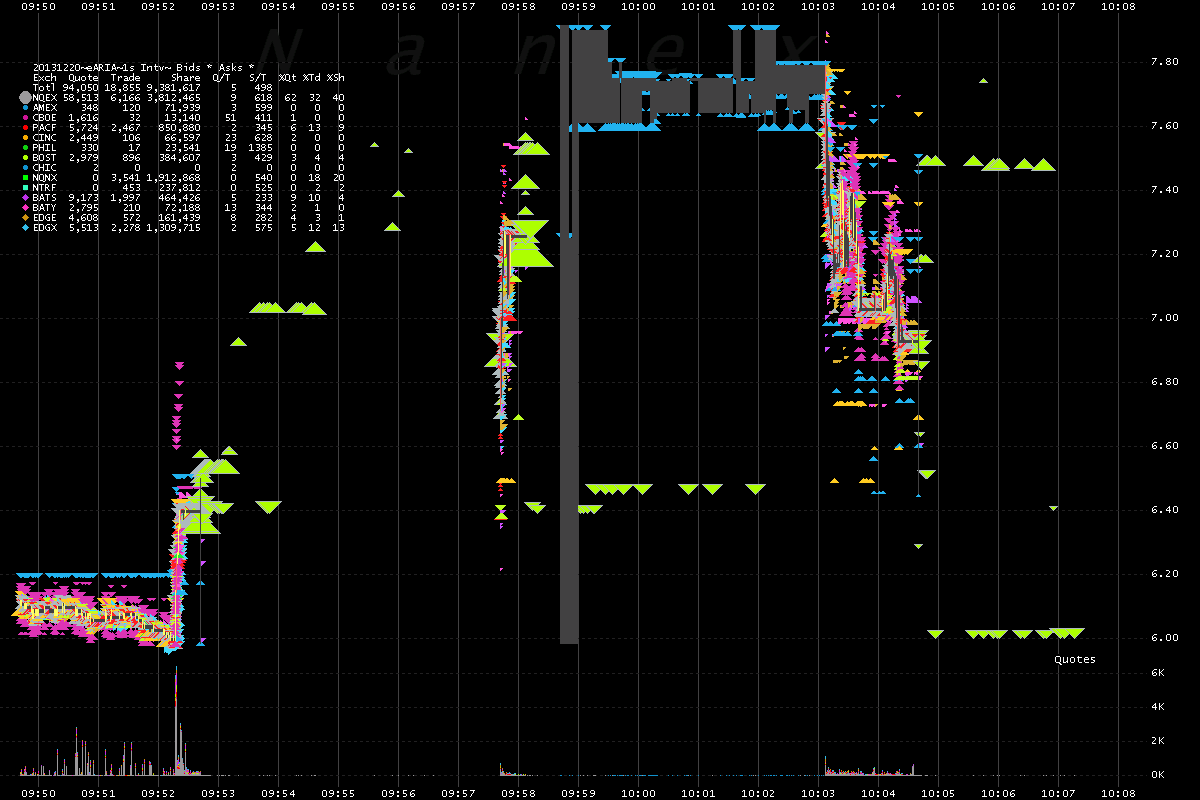 ---
4. ARIA.
Zoom of Chart 1 showing the AMEX trades during a LULD halt.

---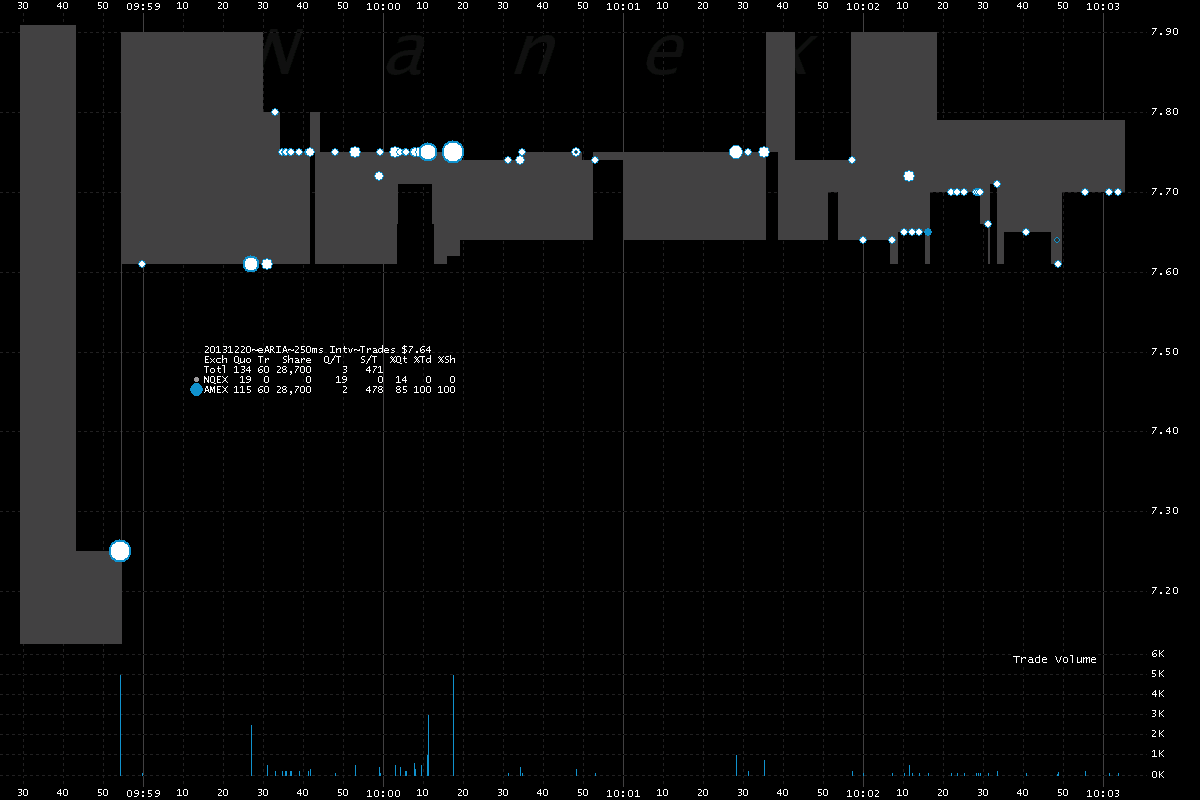 ---
Nanex Research
Inquiries:
pr@nanex.net