Nanex Research
---
Nanex ~ 06-Feb-2014 ~ Bipolar Fat Fingers in Carlyle Group
On February 6, 2014 at 14:44:30, the stock of The Carlyle Group LP (symbol CG, market cap $1.7 billion) must have fallen victim to a trader with fat fingers and bipolar disorder. In less than a second, prices rocketed from 33.66 up to 34.37, only to fall back down to 33.10 and finally recovering where they started less than 2 seconds later. This is that High Frequency Trading liquidity people keep complaining about.

1. CG trades color coded by reporting exchange and NBBO quote spread.

---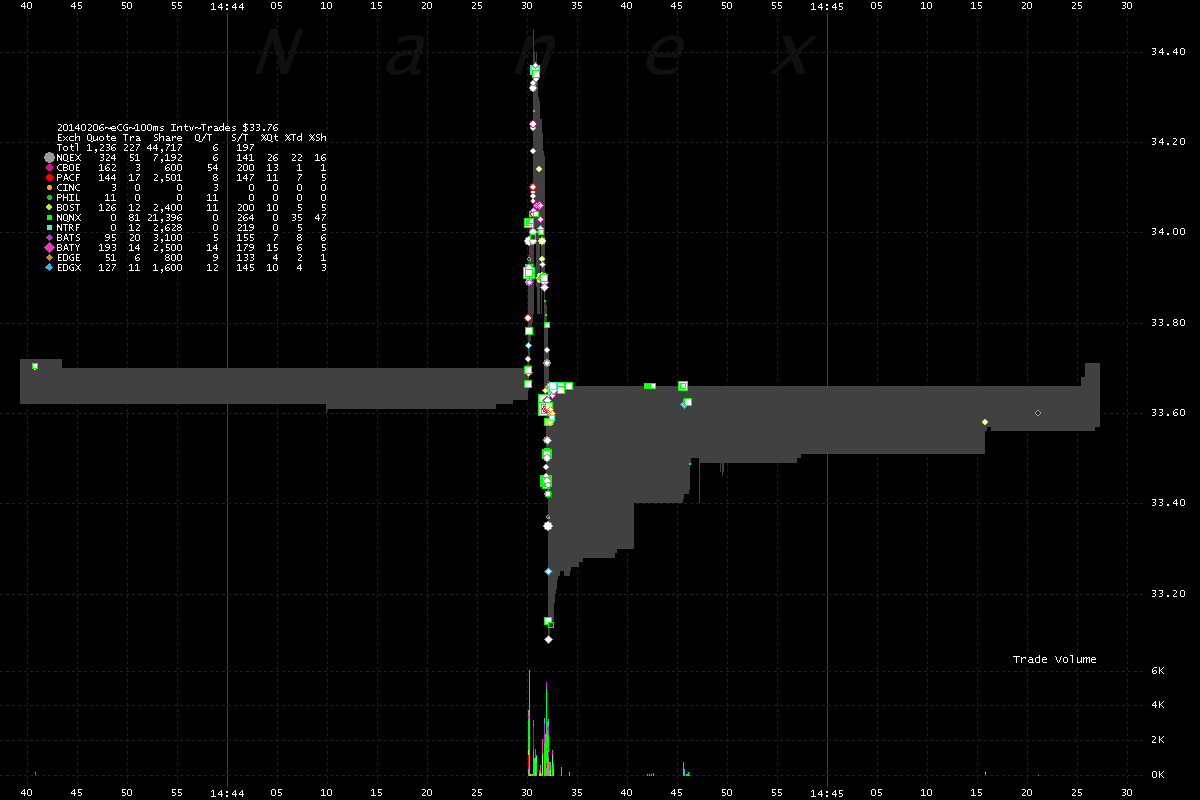 ---
2. Zooming in to about 30 seconds of time.
---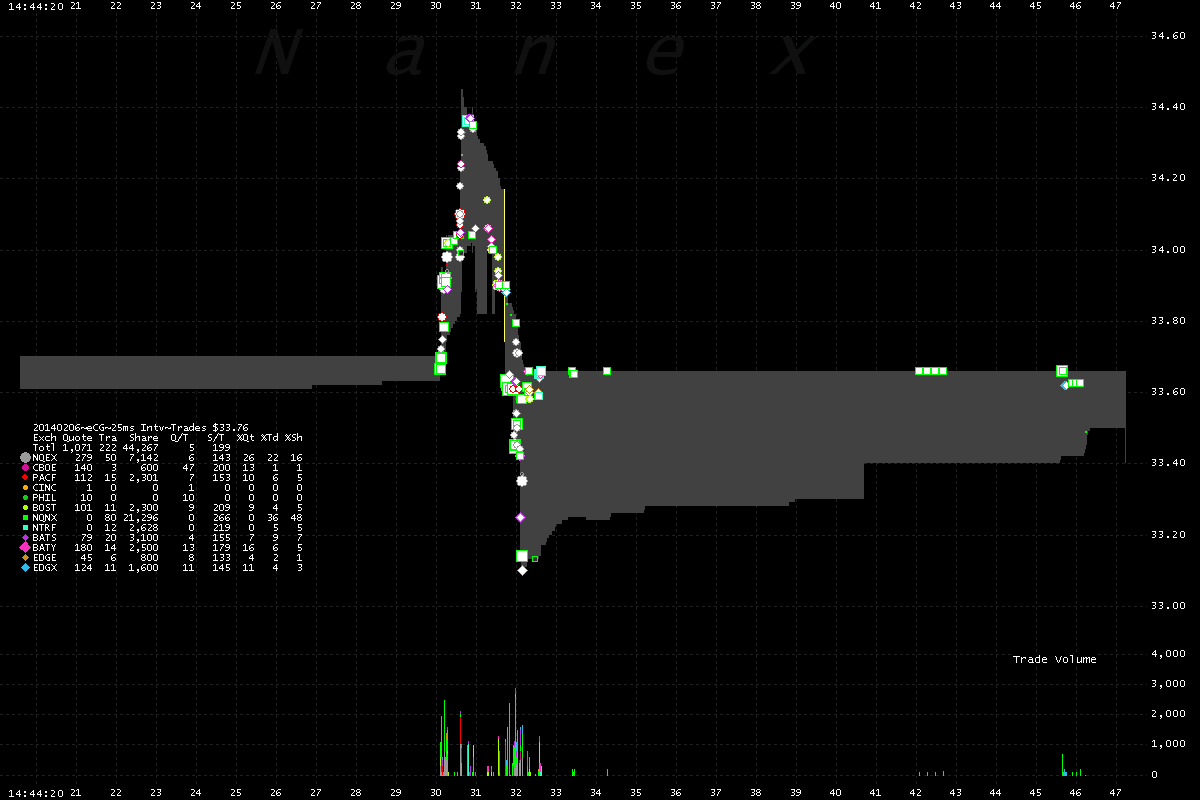 ---
3. Zooming in to about 5 second of time.
Note how the NBBO suddenly balloons from 5 cents to over 50 cents.

---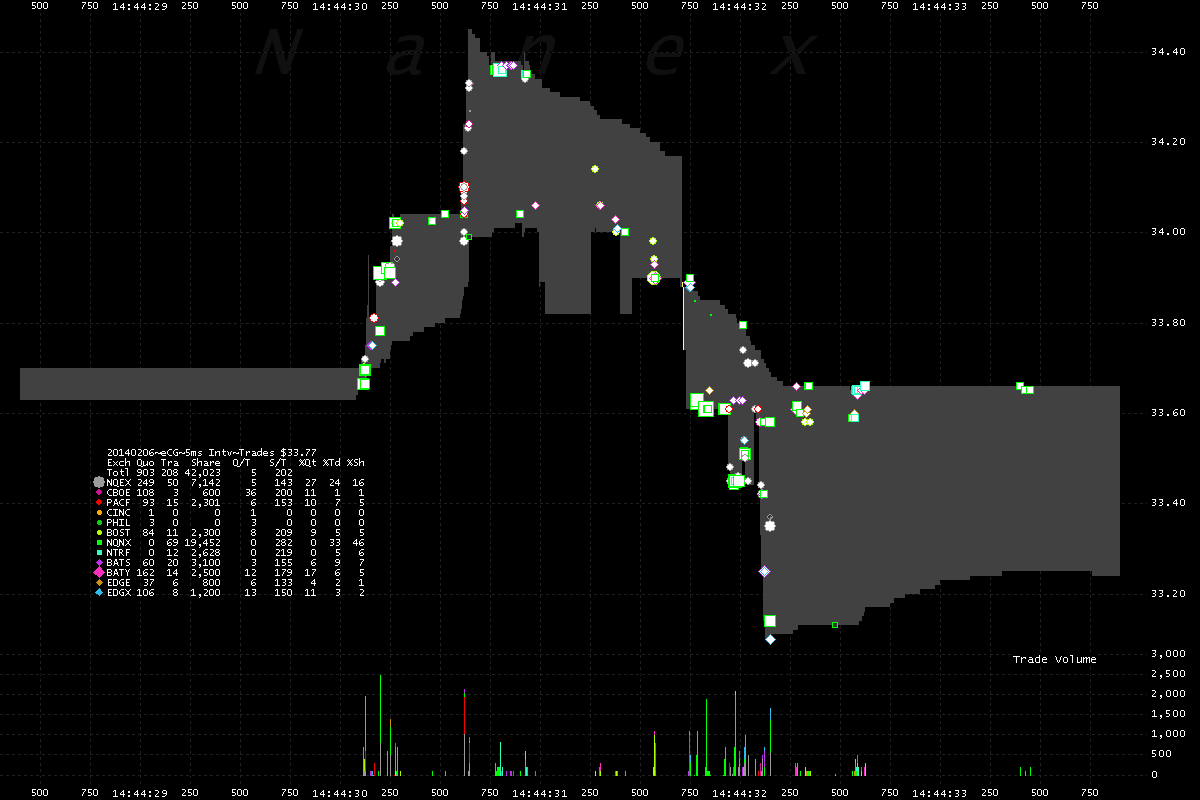 ---
4. Over 1,000 orders - each one the best quote from that exchange.
---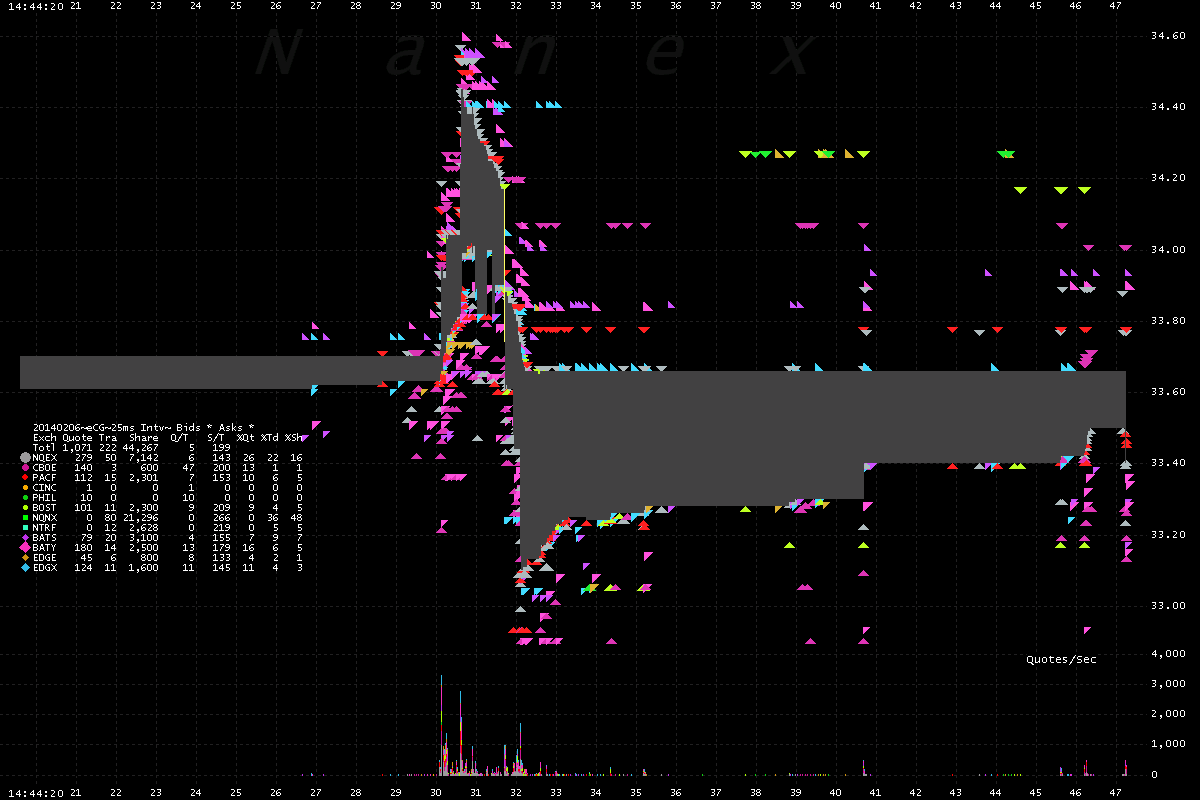 ---
Nanex Research
Inquiries:
pr@nanex.net