Nanex Research
---
Nanex ~ 07-Mar-2014 ~ Panther Gold
On March 7, 2014, starting around 11:38 ET, an easy to spot spoofing algo appeared in Gold Futures. This is similar (but much slower) than the Panther algo we wrote about which was fined by the CFTC last year.

Depth of book charts of April 2014 Gold (GC) Futures (how to read, see also charts of the Panther algo in Crude Oil)

1.

---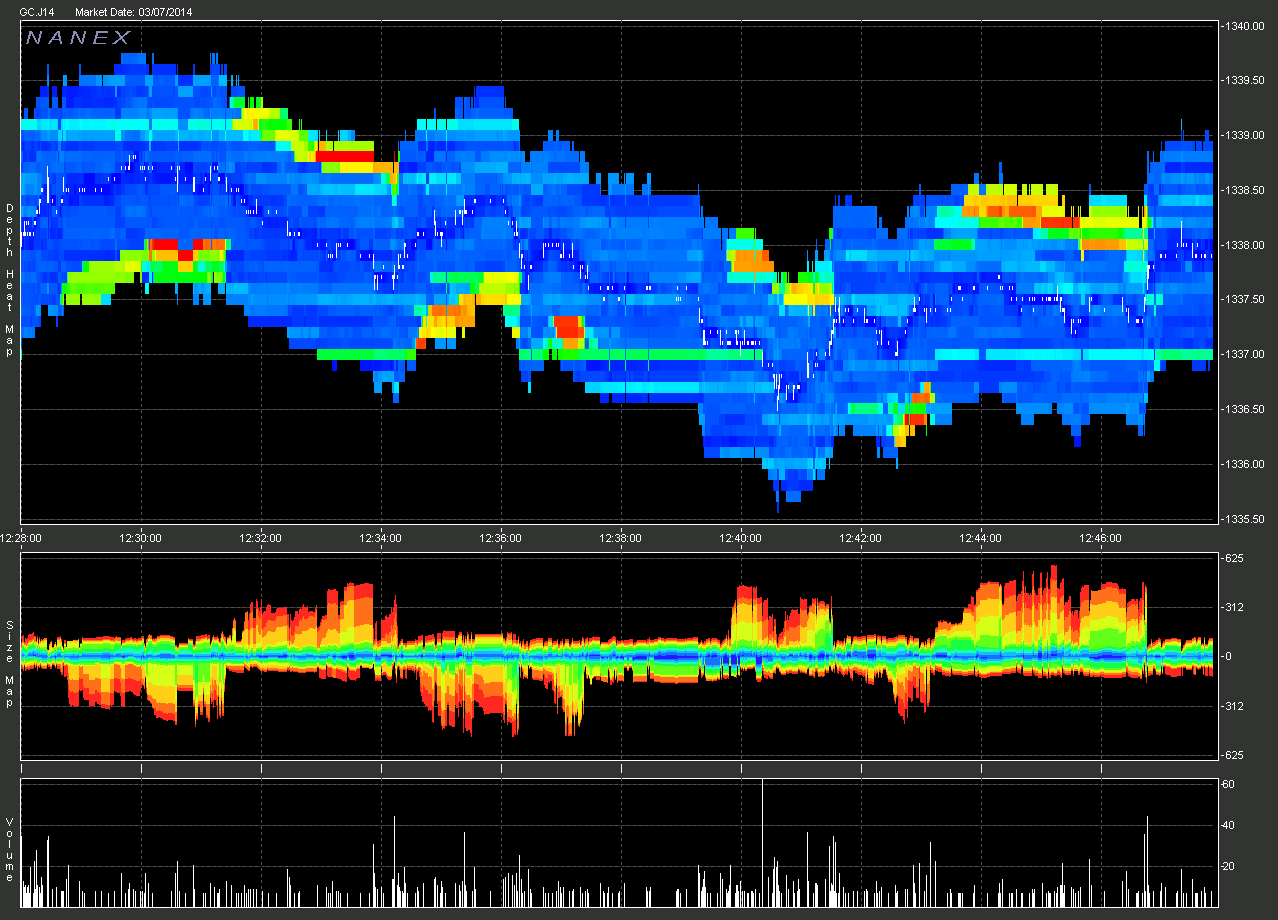 ---
2.
---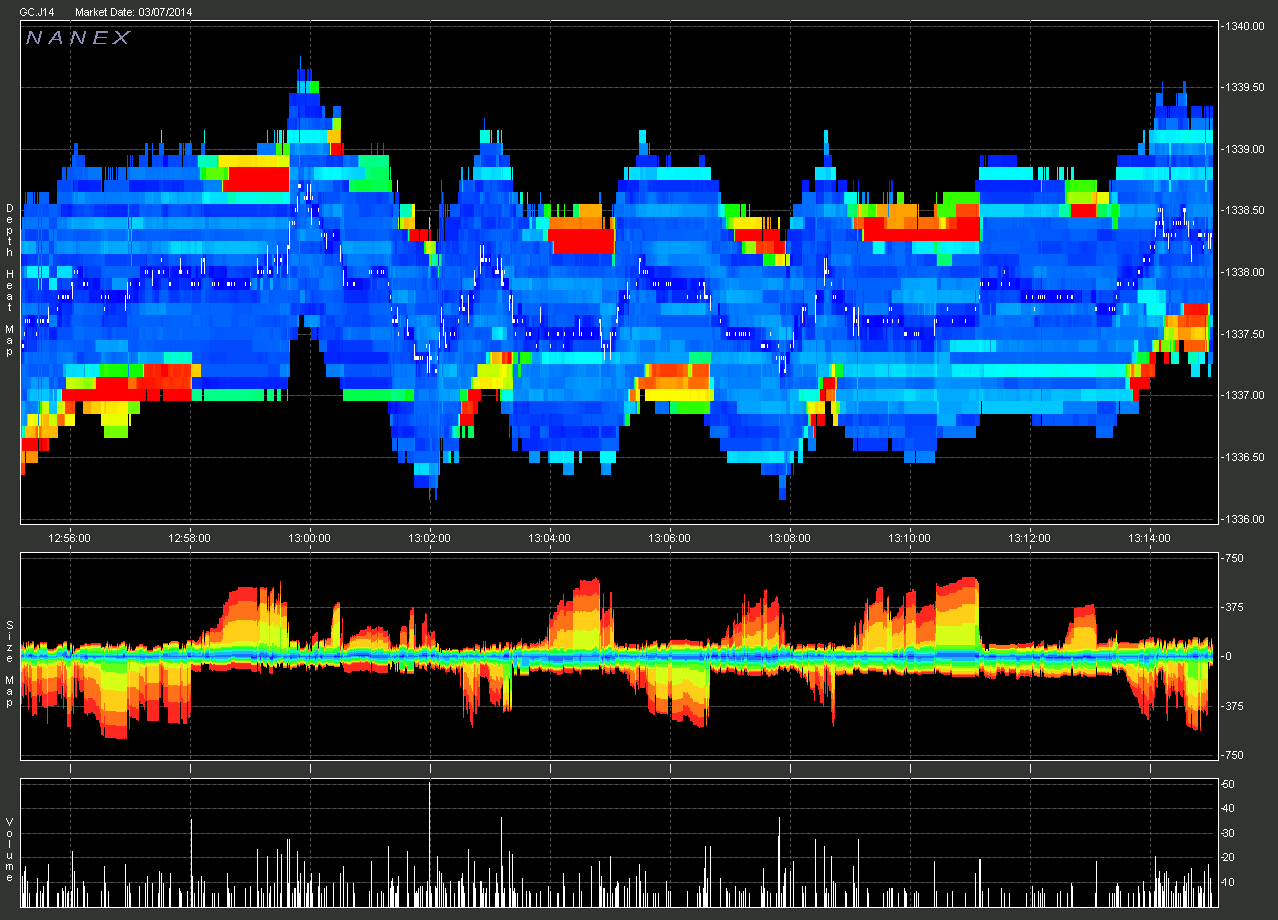 ---
3.
---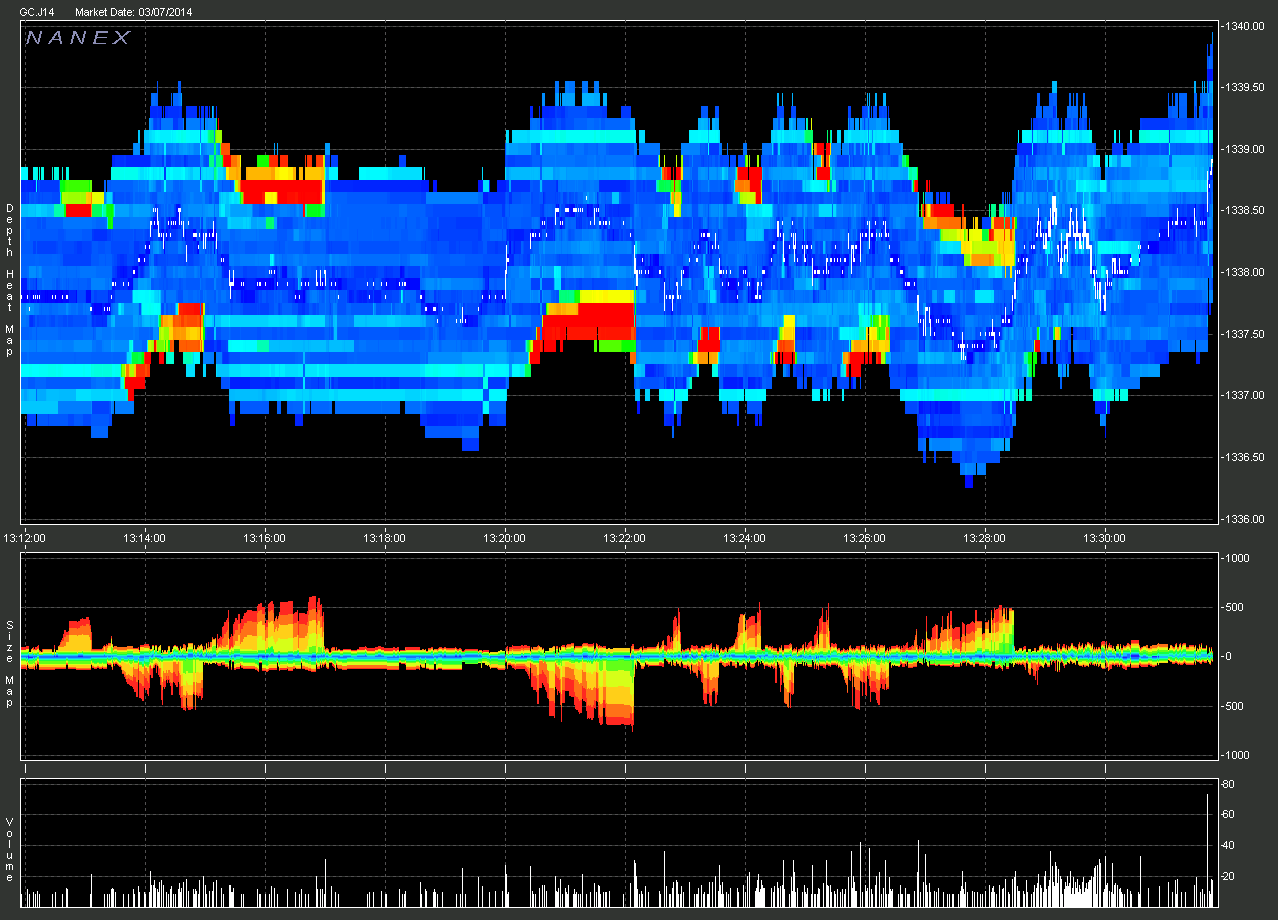 ---
4. Algo disappears just before 13:30.
---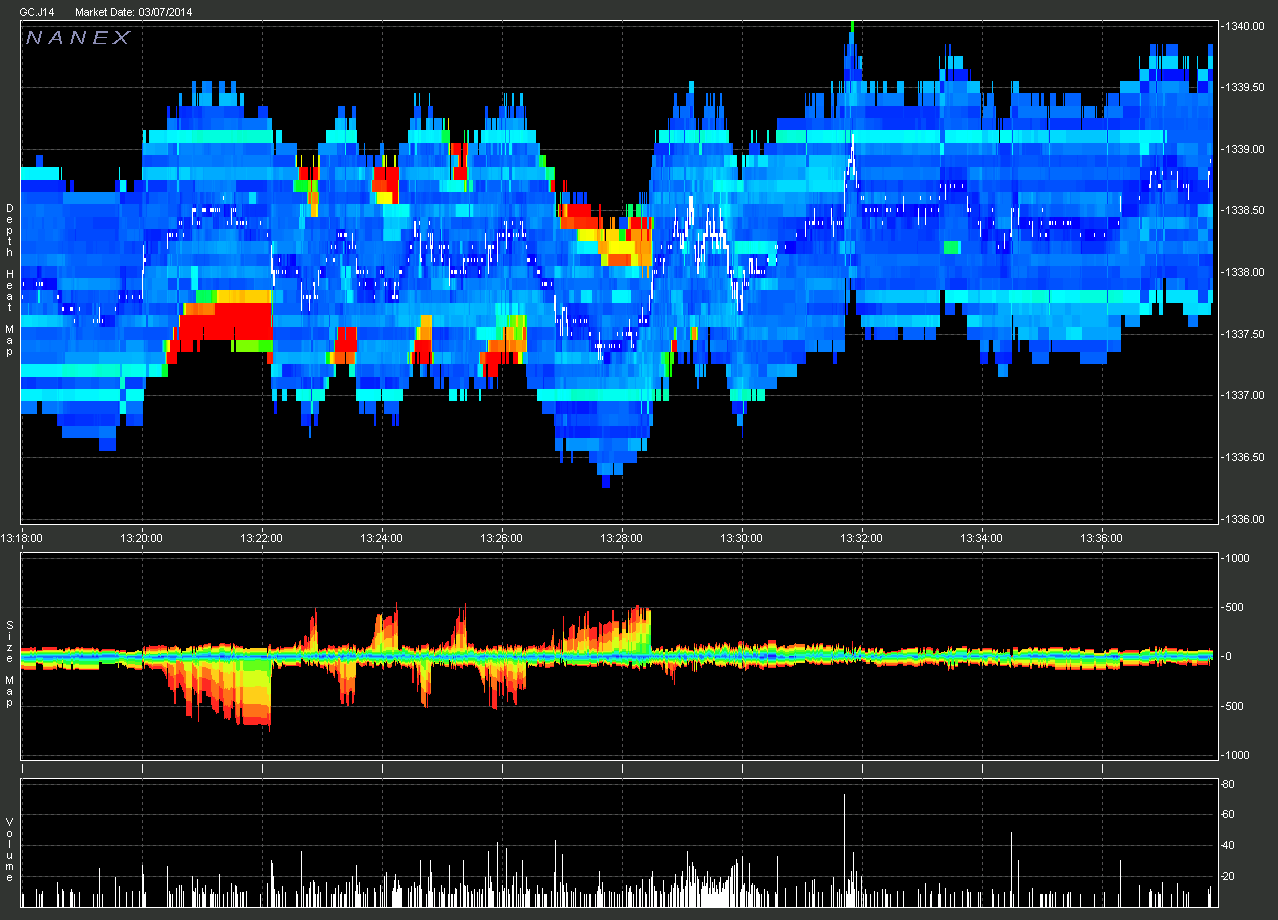 ---
Nanex Research
Inquiries:
pr@nanex.net