Nanex Research
---
Nanex ~ 13-Mar-2014 ~ Dark Pools Are Winning
An update on where NMS symbols are executing. NMS symbols are stocks and ETFs listed on NYSE, NY-MKT, NY-ARCA or Nasdaq. Dark Pools continue to win the lion's share of trading volume. Nasdaq has firmly taken 2nd place while New BATS is trending lower.

We grouped trades by where they executed, ordered by current market share.

Dark Pools: NY and Nasdaq Trade Reporting Facilities (TRF). Yellow Line.
Nasdaq: Nasdaq, OMX-Boston, OMX-Phil. White Line.
New BATS: BAT-Z, BAT-Y, EDGE-A, and EDGE-X. Pink Line.
NYSE: NYSE, NY-MKT and NY-ARCA. Blue Line.
1. Exchange Market Share by Volume from January 2013 through March 12, 2014.

---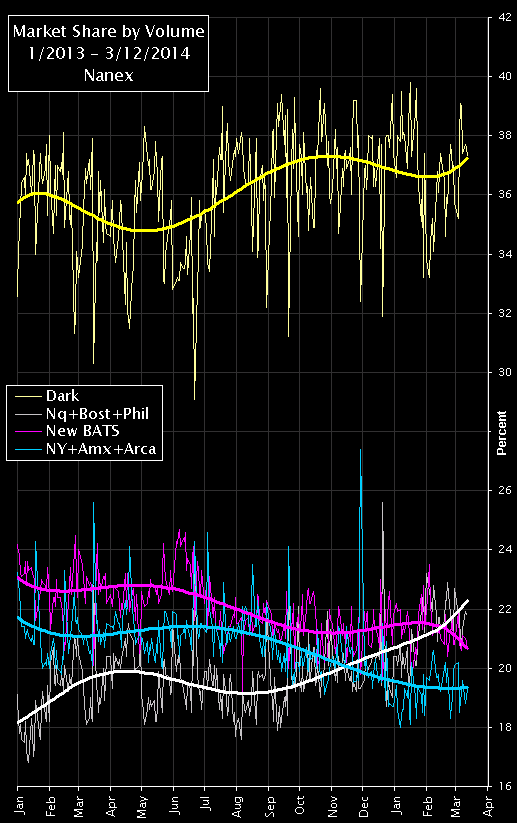 ---
Nanex Research
Inquiries:
pr@nanex.net