Nanex Research
---
Nanex ~ 31-Mar-2014 ~ The Cost of HFT

Actual trading, versus HFT gaming. HFT works by rapidly placing and cancelling orders, orders they have no intention of fulfilling, but placed to determine interest. Since Reg NMS final roll-out in 1st quarter 2007, the number of quotes has skyrocketed, significantly raising the cost of analyzing the market for all participants. But actual trading has languished. See more charts and information here.

1. Daily Quote and Share Counts for NYSE Listed Stocks.
Our quote data starts April 2003.

---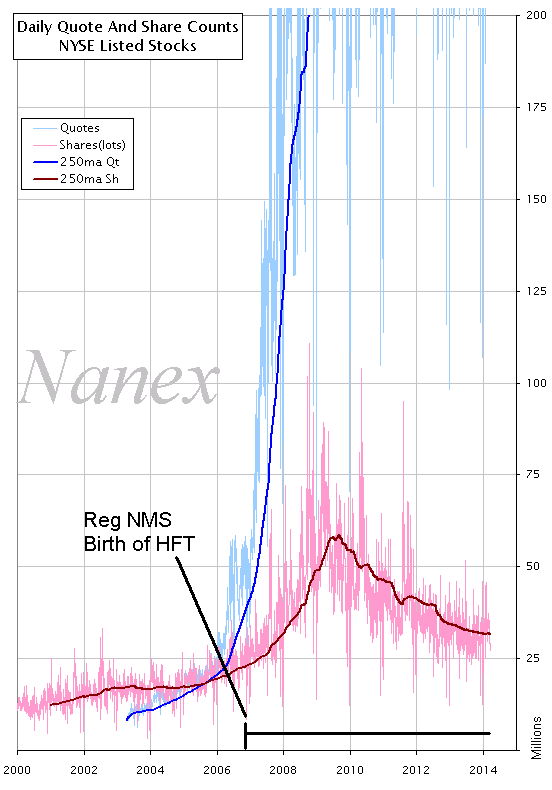 ---
2. Zoomed out view, scaled to Daily quotes counts.
One trading day exceeded 1 billion quotes on NYSE listed stocks.

---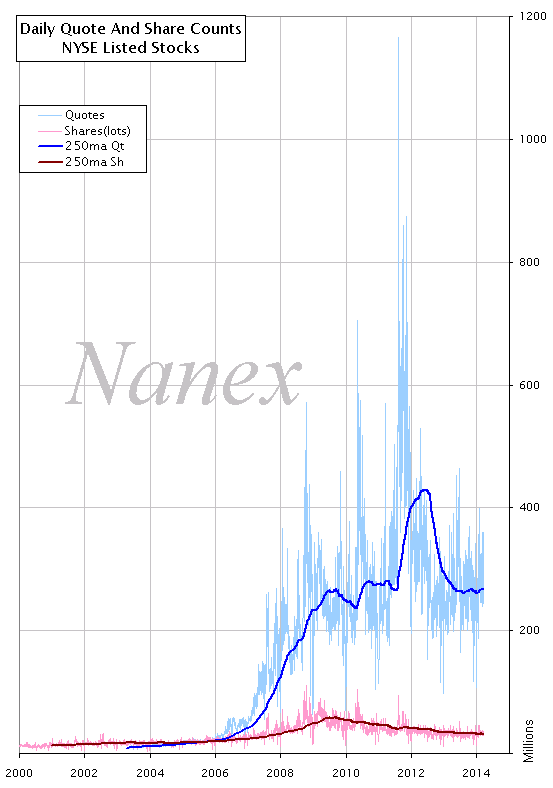 ---

Compare now to 1999 (during the height of the internet stock bull market):
---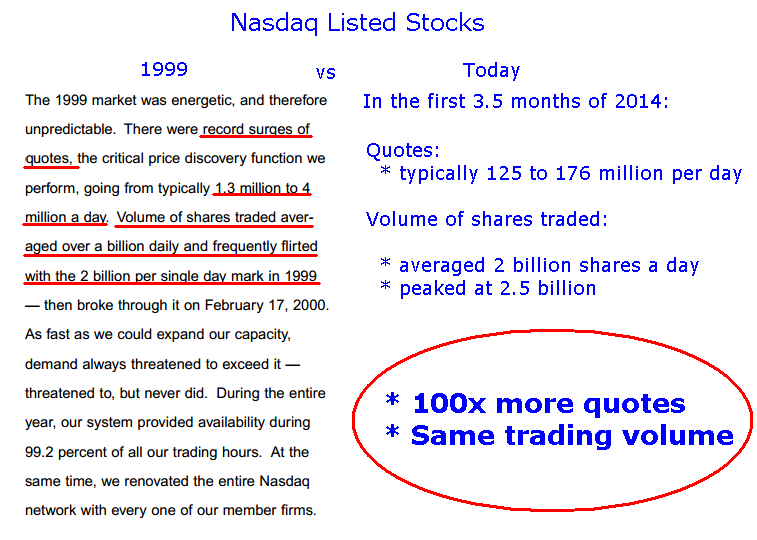 ---
Nanex Research
Inquiries:
pr@nanex.net