Nanex Research
---
Nanex 06-May-2014 ~ Relentless Options
Charting the explosive growth of option quotes, from April 2003 through May 1, 2014.


1. Option quote counts march relentlessly higher - averaging almost 10 billion quotes per day..
---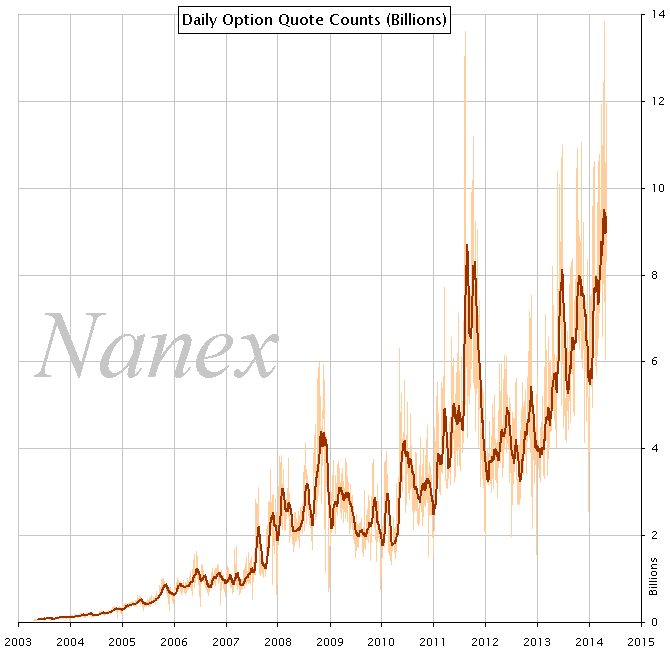 ---
2. While the number of Extreme Option Quoting events skyrockets.
This is a count of instances where the number of option quotes for a given underlying (SPY) exceeds 100,000 in 1 second of time.
---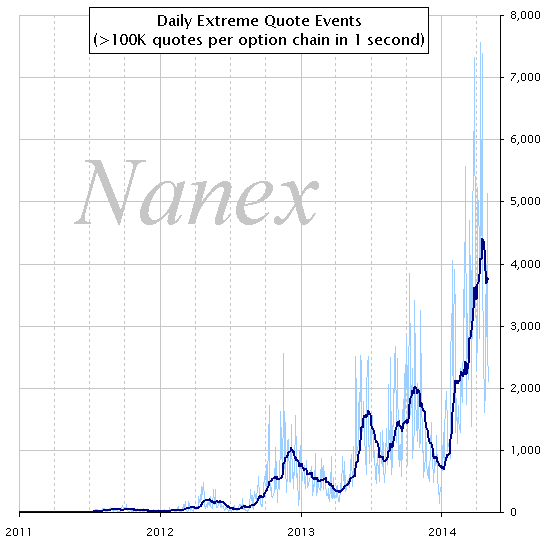 ---
3. Yet, Option trading volume stagnates..
---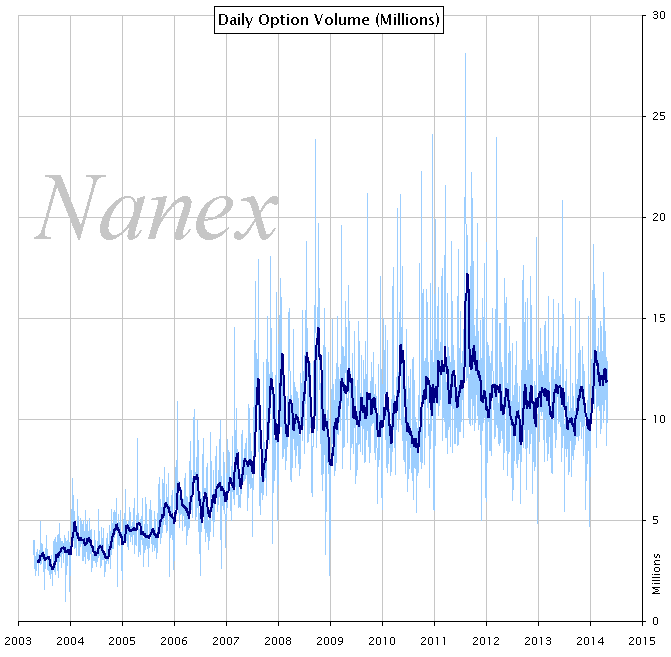 ---
4. Leading to record setting Quote/Volume ratio..
It's taking a lot more processing to for each contract traded.
---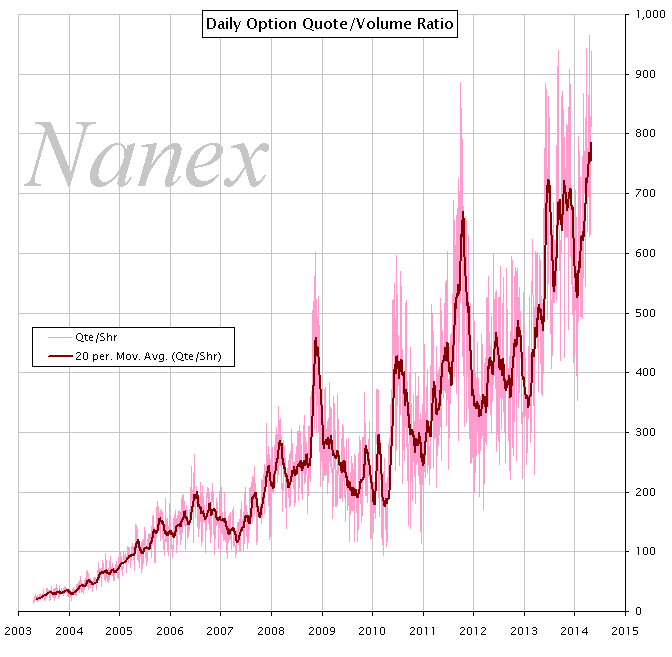 ---
5. And an average of more than 10,000 Quotes per Option trade..
---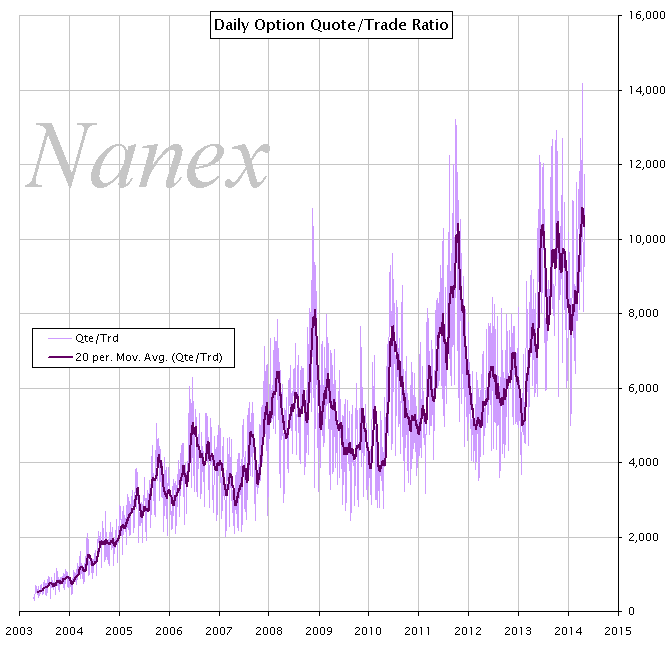 ---
6. While the average size of an option trade continues to drop to record lows.
Average option trade is approaching 10 contracts.
---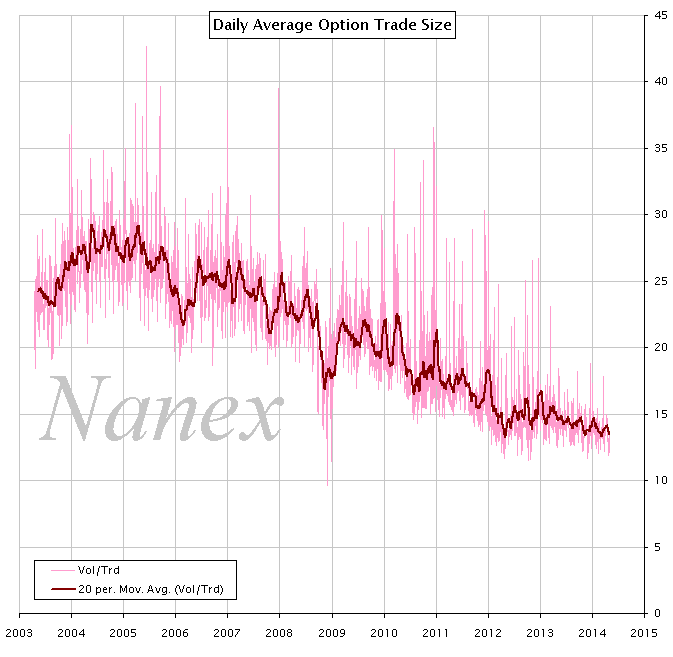 ---
7. There are now about 700,000 individual option contracts: 80,000 of which trade on a given day..
The marginal increase in volume shown in chart 3 is mostly from an explosion of weekly expiration series.
---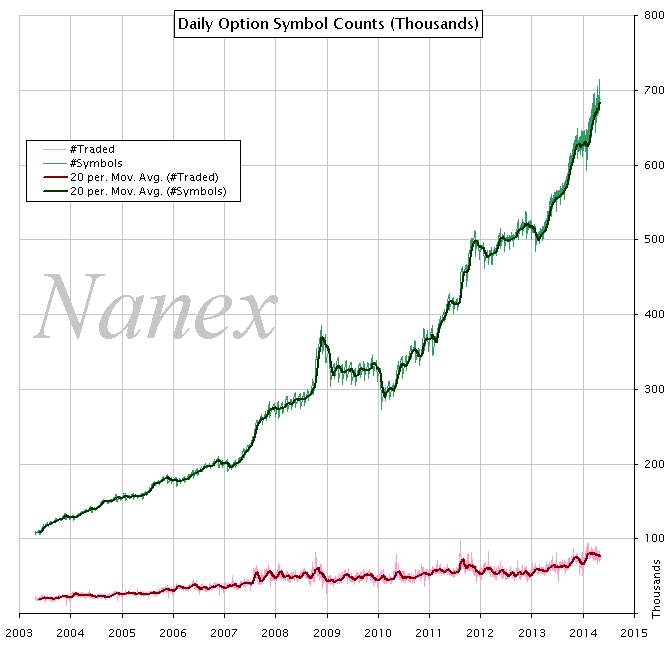 ---
8. Sending the daily average volume per Option contract towards 10 year lows.
---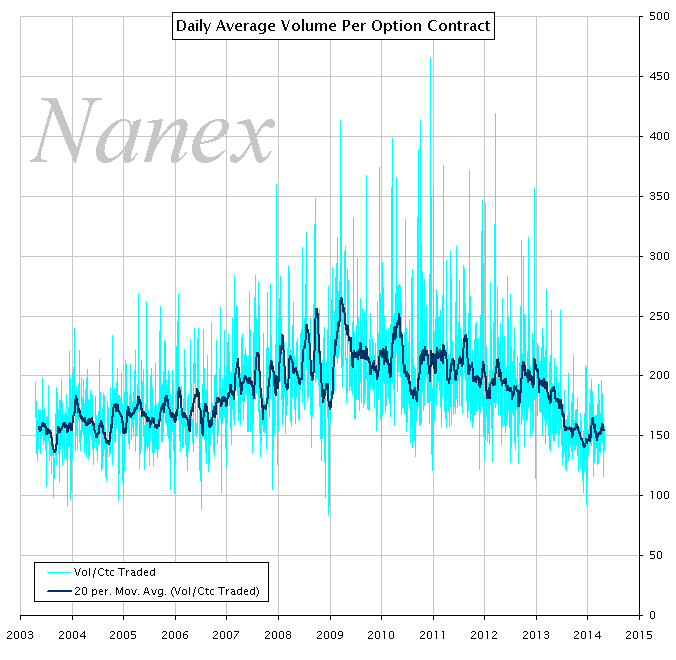 ---
9. Looking at just SPY options, the number of quotes often exceeds 1 billion in a day..
This is a subset of Chart 1 above.
---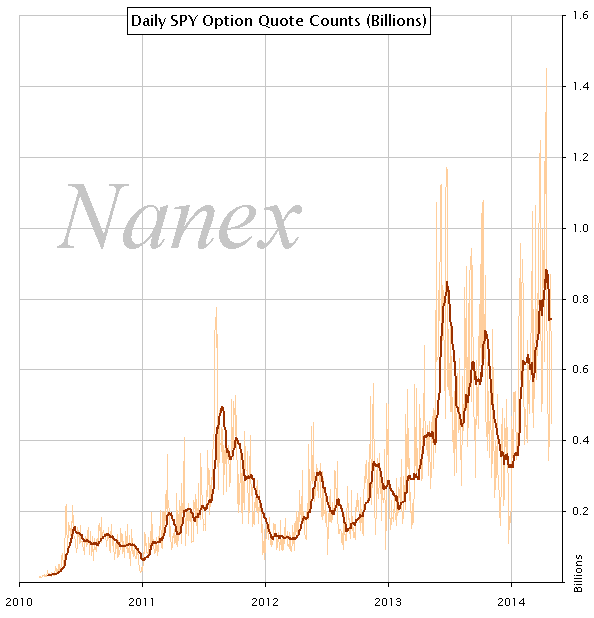 ---
10. Yet, SPY Option trading volume stagnates.
This is a subset of Chart 3 above.
---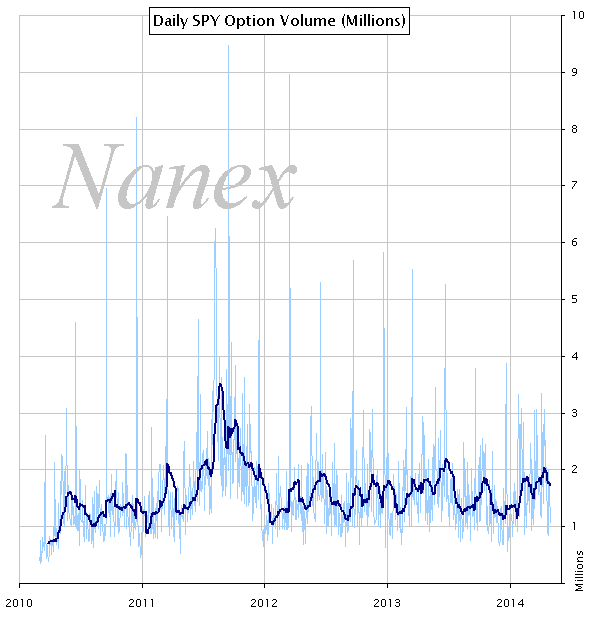 ---
Nanex Research
Inquiries:
pr@nanex.net