Nanex Research
---
Nanex ~ 5-Jun-2014 ~ Euro Mini Halts on ECB News
On June 5, 2014 at 7:45 EDT, it appears the Mini version of the Euro Currency futures at CME collapsed and halted for 10 seconds while trading continued in the regular and micro contracts.

See also ECB Interest Rate Meeting and Currency Art for more charts during this time.

1.Comparing Euro (6E), Euro Mini (7E) and Euro Micro (M6E).
Note the spike down in the Mini (but not the micro or regular contract).
---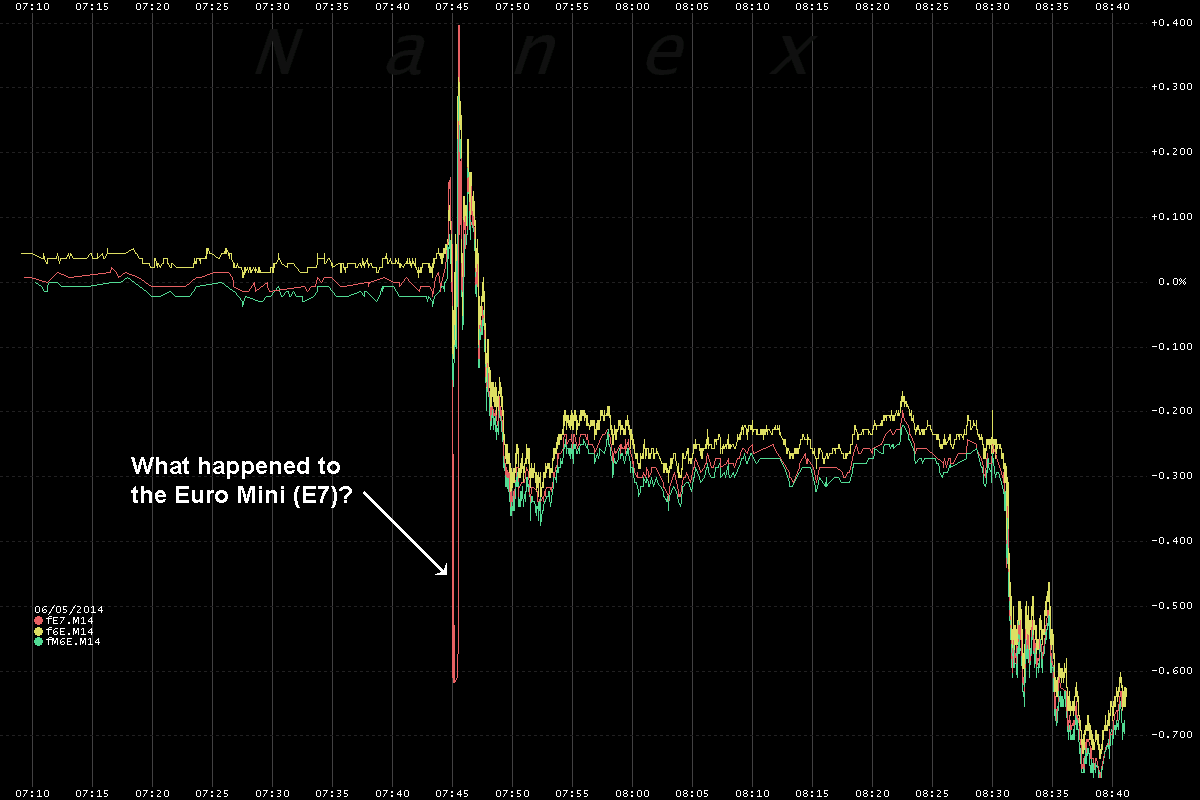 ---
2. Zoom of Chart 1.
Something happened to the Euro Mini contract - it should track the other two.
---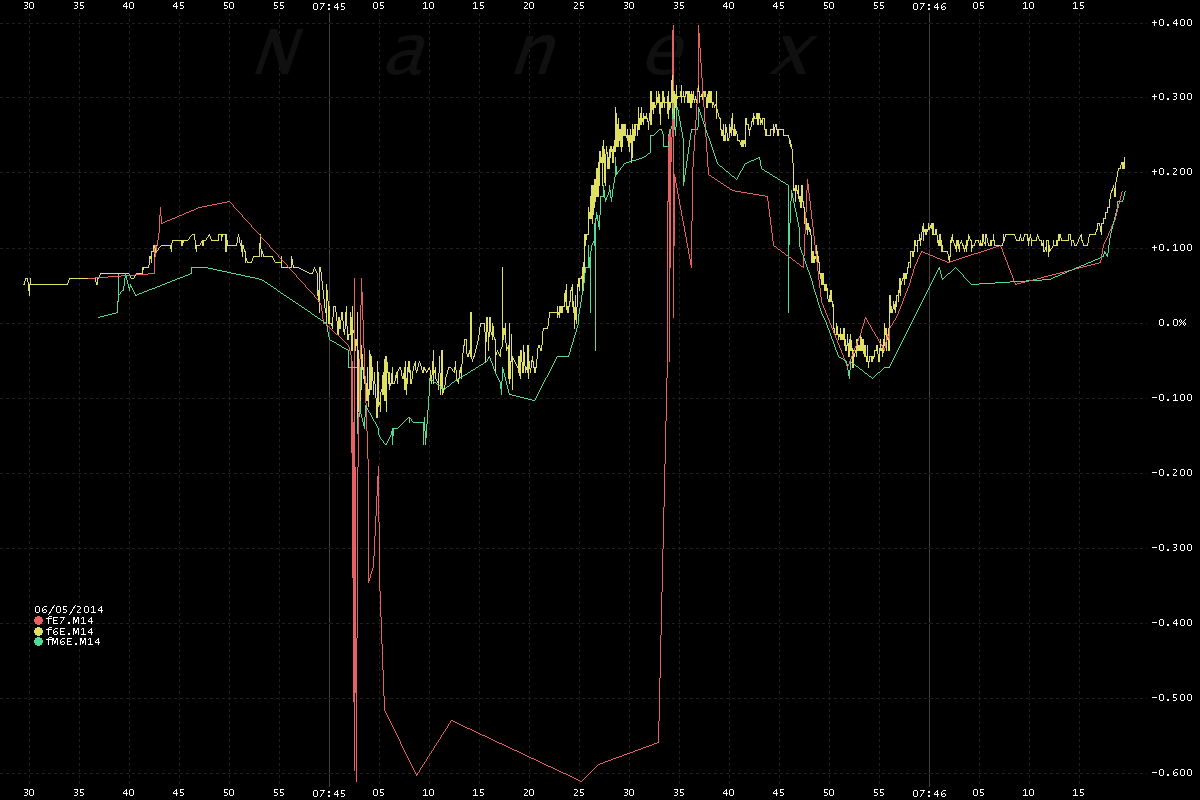 ---
3. June 2014 Euro Mini (7E) Futures Trades and Quote Spread.
A trading gap of 10+ seconds during an active period is indicative of a trading halt.
---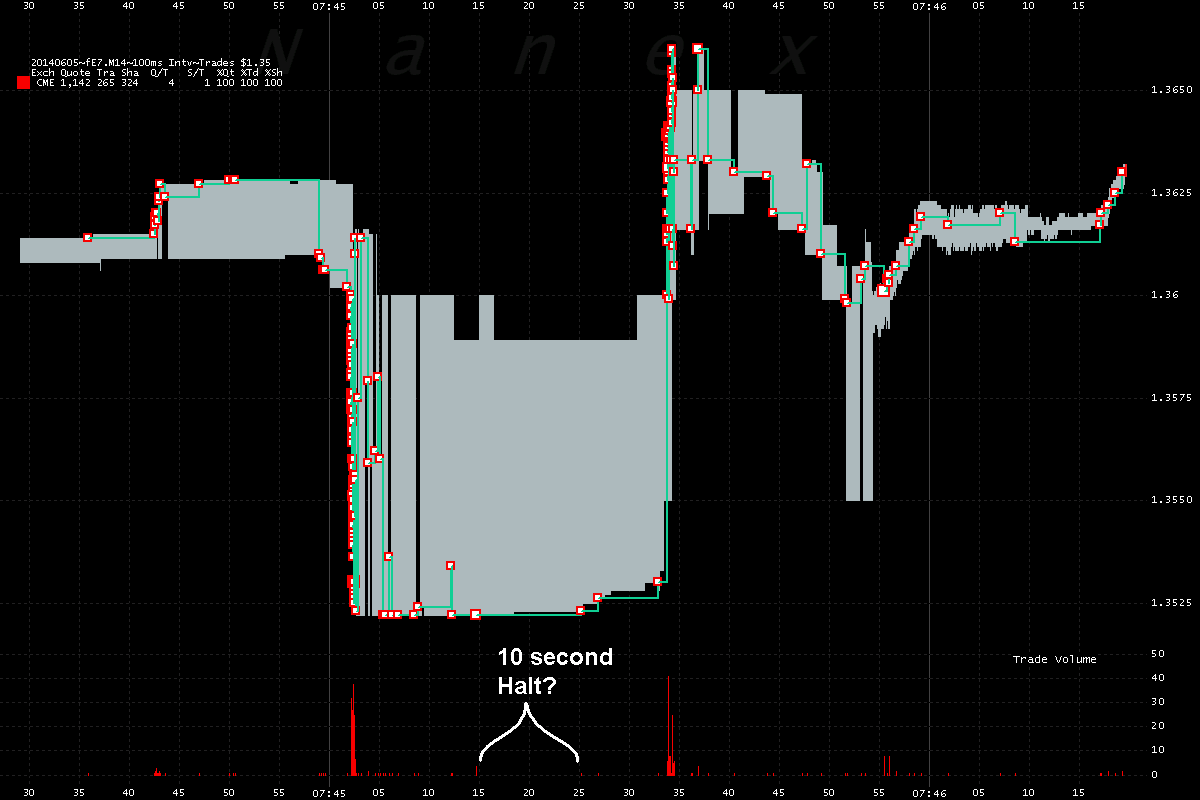 ---
4. June 2014 Euro (6E) Futures Trades and Quote Spread.
Same time and price scale as chart 3 above.

---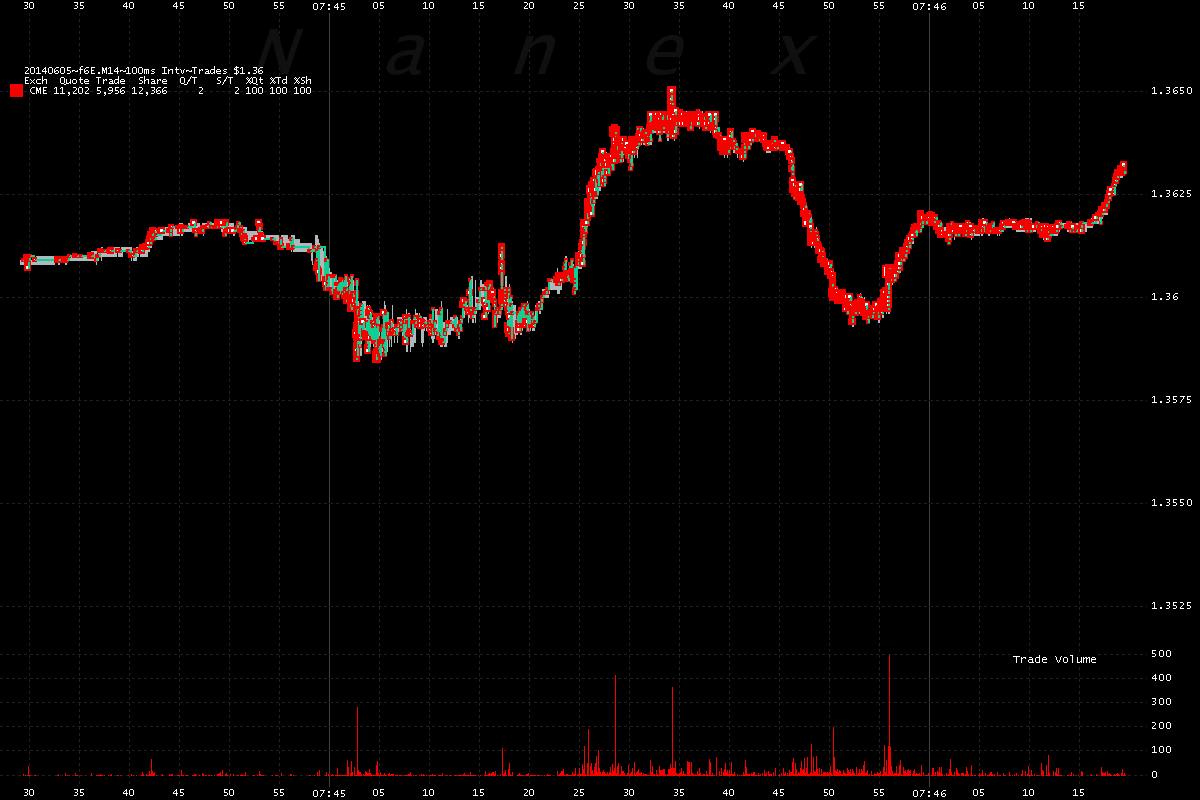 ---
Nanex Research
Inquiries:
pr@nanex.net