Table of Contents

QTSequencer - Special Items

Occasionally we will include special items in a chart to highlight unusual circumstances. These special items will always be color coded and labelled in the lower chart legend.
---

In this example, 20% NBBO banding lines were plotted against quotes from the BAT-Y exchange.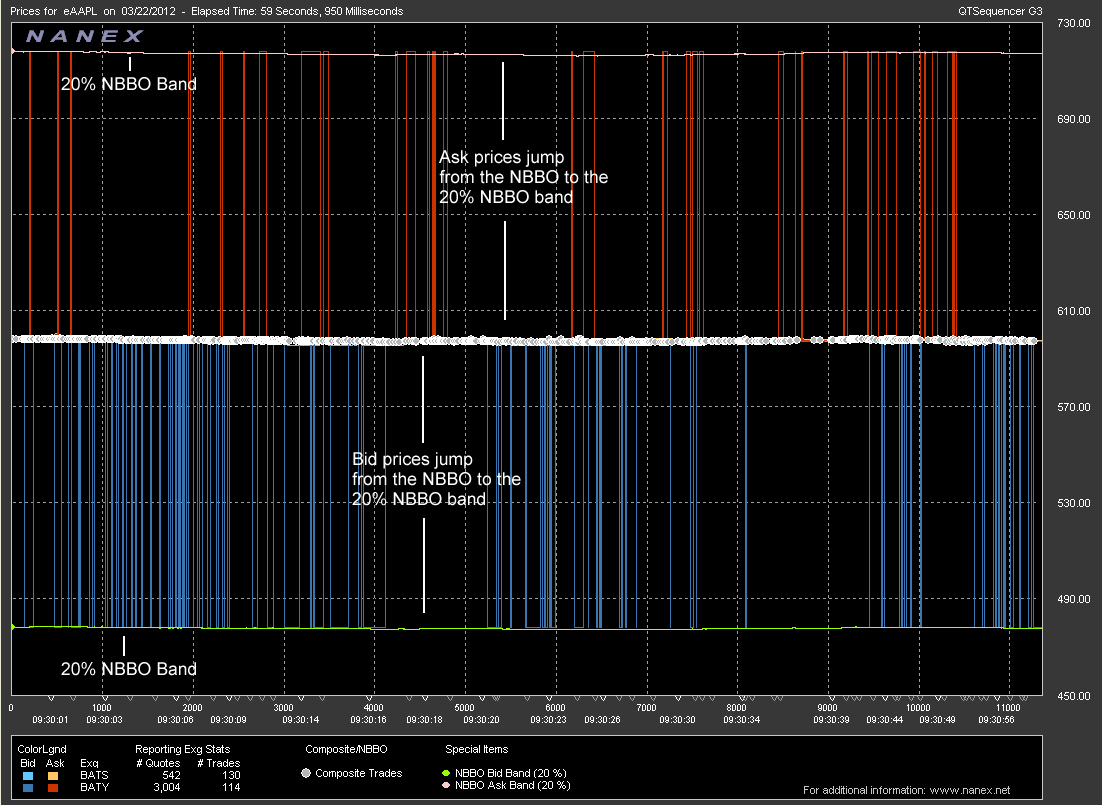 ---

Canceled trades are another special item we show when appropriate. Canceled trades are reconciled by the exchange sequence numbers (a unique ID sent for every trade):

---