Nanex Research
---
Nanex ~ 20-May-2014 ~ Nanex Discoveries Lead to Policy Changes
Between May 2013 and December 2013, Nanex discovered 5 sources of early news leaks from analysis of market data and published the results. Each of these discoveries led to significant policy changes.
Some charts.

1. High Trading activity at 9:54:58 immediately stops after CNBC broadcasts about the early release to a select group.

---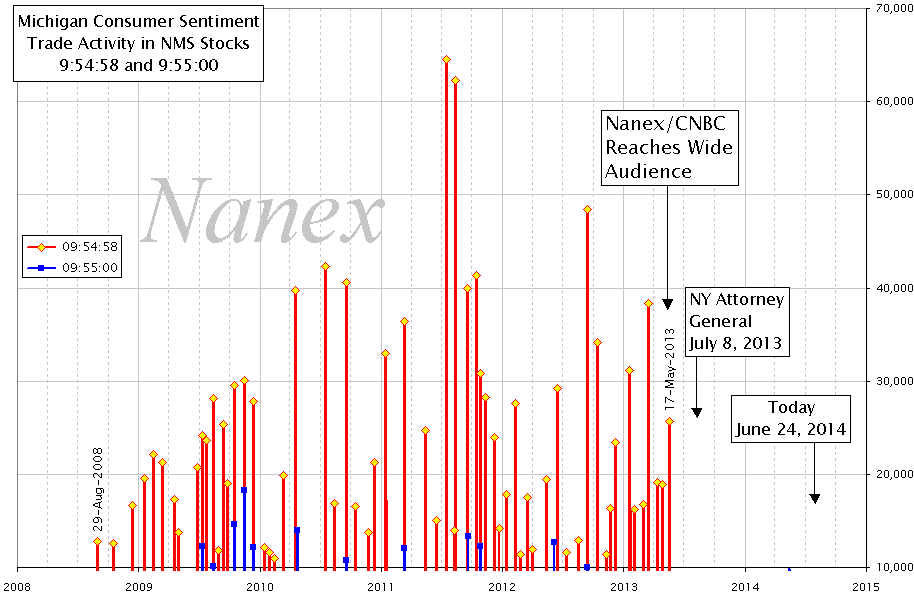 ---

2. Extreme Trading Activity 6 seconds before and after 10:00:00 ET between January 2009 and July 26, 2013. (Original Page)
Note the dots that show up at 9:59:59 - this only happens when someone gets news a fraction of a second before others.

---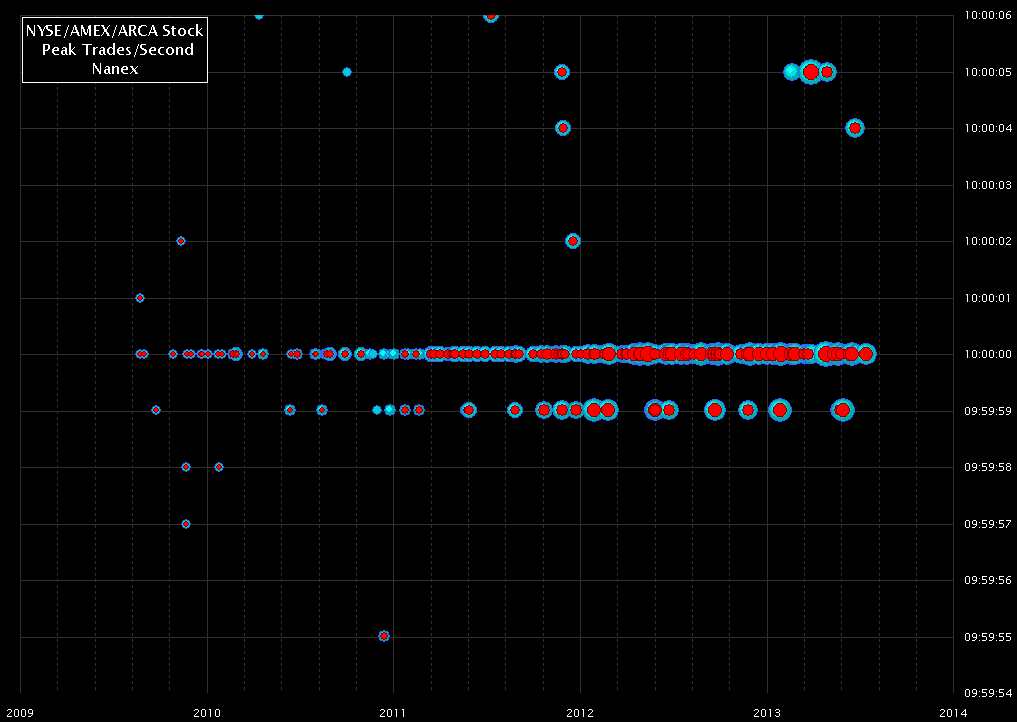 ---
Nanex Research
Inquiries:
pr@nanex.net